Sheathed pole-barn and rubble foundation.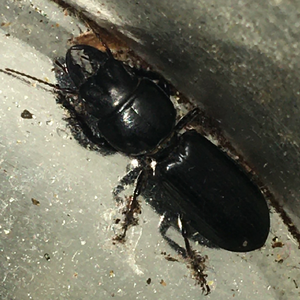 Ive read what's been suggested for pole-barn energy efficiency here, and I understand why the entire exterior needs to be sheathed and air tight.  Also, the need for a vapor barrier over the ground soil somehow tied to the wall air barrier..   But what I can't quite visualize, is the wall to ground intersection between the poles..
I plan on using concrete permacolumn's under every pole, so no wood rot below grade.  But what about the 2X12 horizontal skirt boards that always end up rotting and are thicker than my sheathing?  Isn't there a longer lasting material, and a way to prevent frost heave without pouring a thickened edge under the walls here in Iowa?
My idea is to replace these skirt "splash" boards with advantech sheathing sealed on three sides with self adhering bitumen.  Ive found reports from people using unpainted advantech rather than treated plywood outside, and claim there is no comparison.  But I have yet to do my own tests.
If I dug a trench 4′ deep between the main poles, attached 4×10 advantech sheathing 2′ below grade supported by a girt just above grade , and then back fill with washed gravel, wouldn't that prevent or control frost heave since there's little moisture in the rocks like a old school rubble foundation? It would also deter rodents from tunneling under and into my polebarn. You could go even further and install foam board buried around the perimeter like a frost-protected shallow foundation sealed to the bitumen sealed advantech, shedding rain water further away down the hill?  Permacolumn's maybe overkill with this type of water management..
Yeah, I know it sounds like allot of work for a polebarn, but my county really jacks the levy rate if concrete floors are installed, and you still have the frost heave issue.. 
I need this hilltop building to be tight, efficient and rodent free.. And maybe even the shell for some living quarters if it remains dry and rodent free, with a floor system installed over gravel. https://www.greenbuildingadvisor.com/article/minimizing-concrete-in-a-slab-on-grade-home
Thanks!