Solutions for wall with vapor barrier and xps foam sheathing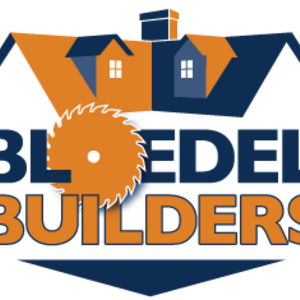 Hi all,  Thank you in advance for sharing your expertise.  I am a new GBA member but I have been learning from the excellent content here for over 10 years.
I have a 1978 house in climate zone 6 that I have been asked to replace almost all of the original Pella windows with Pella Lifestyle series (dual pane, advance argon, with performance package plus DGP (third pane, blinds in the space between the DGP and double-insulated pane.)  Windows are nice casements, wood interior and jamb w/ aluminum exterior cladding.
Due to the scope of the renovation, we are offering the homeowner options for additional wall insulation to coordinate with the windows and fiber-cement siding (James Hardie HardiePanel and Batten Strips)
Originally was planning a drainage mat (1/4″ mesh rainscreen for outward drying of the original wall assembly) + Zip R-Sheathing (2″ polyiso plus 7/16″ zip sheathing), 1/4″ drainage mat, then HardiePanel.
Then, we discovered 1″ xps used as sheathing under the 5/8″ reverse batten plywood siding, and verified an interior vapor barrier.
Also, ~ 1/3 of the perimeter has a 4′ high brick facade that seems to be installed directly in front of the 1″ foam sheathing (back of brick = back of plywood siding).
Homeowner does not want "innie" windows, and the Huber Zip R-Sheathing only allows nails for attachment to existing framing – no screws if you care about the system warranty.  (I verified with their tech department, despite Fasten Master having a detail to do exactly that) 
One option would be to remove the siding, foam, fiberglass to remove the vapor barrier from the back of the drywall, then replace with open cell foam, closed-cell foam, or damp-spray cellulose (each has benefits/difficulties, with open cell foam seeming like the best choice because of the soffit/wall overlap and the brick/facade part).  I would install sheathing, Tyvek or equiv. housewrap, Tyvek DrainVent or DrainWrap (Joe's "Mind the Gap"), and 1.5″ polyiso or 2″ polyiso or 2″ xps (least favorite option), or possibly Zip R-Sheathing direct to the studs.  WRB, Rainscreen (currently leaning toward HardieDrainage a 16ga 3x.75″ steel batten with drainage/ventilation in two planes), Siding.
Second option – leave existing cavity, install DrainWrap/DrainVent over existing siding, install 1.5-2″ foam, install 3/4″ rainscreen, install Hardipanel/Batten.  This may, be more cost effective, at least initially, but siding will be nearly out to the face of the brick facade = not cute.
Third option – Drainvent – then siding.  No extra insulation.  I am open for ideas. See pictures.