Subfloor creativity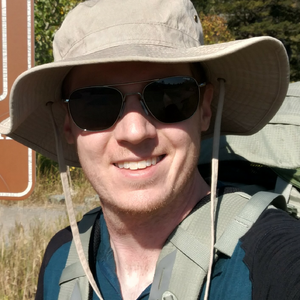 Zone 5, though it doesn't matter for this discussion. 
Substantial ongoing remodel project, where we've gutted the entire second floor of the house, down to removing the existing subfloor (1/2″ water-damaged plywood) to do some structural work.  In a bathroom and laundry room, we've already installed new 3/4″ tongue and groove plywood subfloor, glued and nailed, which will be tiled over (probably using a Ditra system). 
Bedrooms have yet to receive new subfloor, and plywood is increasingly expensive.  Desired finished floor is wood.  Doing the work ourselves, so contractor cooperation is not an issue.  So, a couple creative ideas:
1: Use old-school 1×6 or 1×8 pine board subflooring, installed diagonally — Looks cost competitive with plywood, possibly more available, and avoids any formaldehyde based glues (though I understand offgassing with CDX is a minimal to nonexistent risk).  The first floor of this house is done like this also.
2: Just use thicker (like 5/4) tongue&groove hardwood flooring directly on the joists.  Seems like it'd be just as robust as thinner stuff over subfloor, and would be installed in a single step, though adds a bit of complexity in terms of how interior walls would be framed.  Any major disadvantages to this kind of approach?