Feedback on Shallow Frost-Protected Slab Design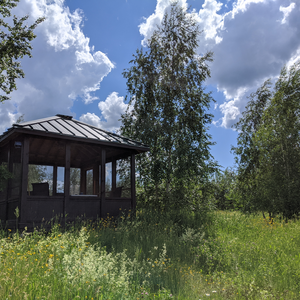 Hi All,
Here in far northern Maine, my options for getting pre-formed foam for a monolithic slab (warmform, legalett) are a bit limited (by cost of shipping, and well.. by cost in the first place.)   In addition, none of the off the shelf products I've seen have seemed ideal for supporting a double stud wall.  I was thinking about using standard ICF forms (nudura taper-top) glued down to dense foam as shown in the attached image.  The inner 2×6 wall would be the load bearing wall, and I've included ties between the concrete that would be poured into the ICF and the floor slab which would be done in a second pour.  These ties would help prevent any potential rotation of the concrete supporting the outer studs.  The benefits I see are:
1. Nudura ICF forms are carried by the local supplier.
2. I can focus on getting the outer wall straight/level, etc without the stress/complication of getting everything perfect for a single monolithic pour.
3. Thermal break between the floor slab and the outer ring of concrete
4. Outer framing of the double-stud wall is supported, without a thick plinth of foam that would extend beyond wall sheathing.
Thoughts?