Will faced rigid foam insulation trap moisture?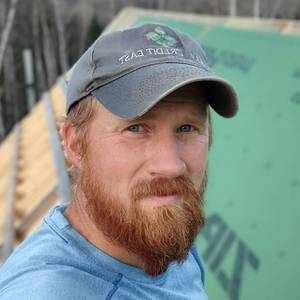 Will a faced insulation product such as Halo Exterra installed over a continuous air/vapor/water barrier trap moisture?
My home will be sheathed in ZIP with taped seams or AdvanTech with Henry Blueskin. Two layers of staggered 2″ rigid foam will be installed outside the sheathing. I'd like to use Halo Exterra GPS (made with BASF Neopor with a laminated, punctured facing). My concern is with foam panels staggered in two layers, moisture will be trapped between the foam facing and air/vapor/water barrier.