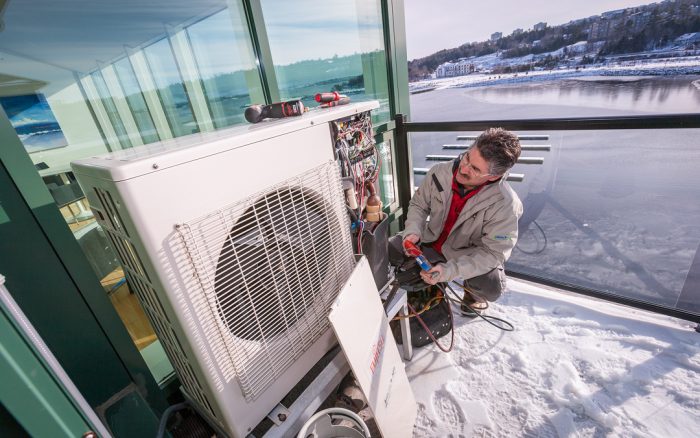 With the results of a newly minted Manual J calculation or its equivalent in hand, a homeowner should have a good idea of how much energy it will take to stay comfortable on the coldest days of the year. As energy steadily seeps out of the house, the heater is pumping new energy in, balancing heat loss with heat gain. Yet by themselves the heat loss numbers that you or someone else has jotted down—so many British thermal units (Btu) needed per hour—do very little to guide you in choosing exactly what kind of heating equipment you should buy.
Any number of devices will do: a natural gas furnace, a boiler that runs on fuel oil, a heat pump, a direct-vent propane heater, or a wood or pellet stove. There is no one ideal option that will work for everyone in every situation. Advocates for particular heating systems are everywhere and always willing to give you an earful. Where to start?
It might help to break the decision down into manageable chunks: How much will it cost to buy the equipment initially? How much will it cost to operate it over time? Who will maintain the equipment, and repair if when it inevitably needs service? How will the equipment mesh with future decisions around the house, such as the addition of a renewable energy source or a building renovation? Will the floor plan of the house have a bearing on the heating system?
One of the earliest and biggest barriers to cross is whether you should rule out a combustion appliance. Let's call it the Carbon Rubicon. As scientists give us a greater appreciation for the impact of carbon emissions on the climate and the environment, a growing number of activists are pressing for stricter controls on the…
Weekly Newsletter
Get building science and energy efficiency advice, plus special offers, in your inbox.
This article is only available to GBA Prime Members
Sign up for a free trial and get instant access to this article as well as GBA's complete library of premium articles and construction details.
Start Free Trial
Already a member? Log in