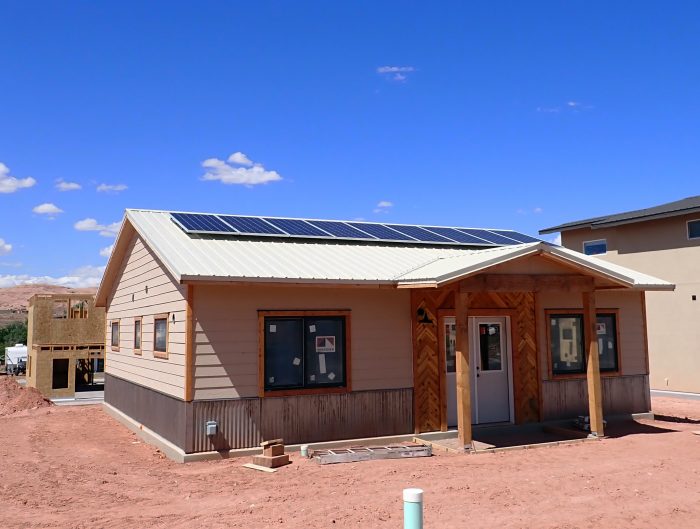 In many areas of the U.S., houses are now so expensive that homeownership is out of reach for working-class Americans. The housing affordability problem is ubiquitous; the basic facts are similar in thousands of communities, from coastal cities to out-of-the way towns in rural Vermont.
To cite one example: workers in Moab, Utah (population 5300) have been complaining for years that housing prices are unaffordable. According to a May 6, 2022 report by KSL-TV journalist Lauren Steinbrecher, "Workers who keep the town [of Moab] running say they can't afford to live there and there aren't enough places to rent. … According to the U.S. Census and Utah Department of Workforce Services, between the years 2019 and 2020, gross rent on a three-bedroom home in Grand County, which includes Moab, jumped 44.88%. In that same time span, the average monthly income rose only 8.3%." In her report, Steinbrecher interviewed Zoe Huston, Community Coordinator for the Moab Valley Multicultural Center, who said, "It's not an issue of not being able to pay rent. It's an issue of, there's literally nowhere to pay it. … Affordable housing is also an issue, but we just don't have any housing, period."
Steinbrecher also interviewed Moab Mayor Joette Langianese, who said, "To have our grocery stores staffed, to have our hospitals staffed, to have our police department staffed, you need people that provide these essential services to have a place to live here. They're permanent, long-term employees and we just do not have the housing capacity, and the availability right now and the affordability to support that. And it's a serious problem."
A visit to Moab
This past spring, when my wife and I traveled west for a family wedding, we had the chance to visit four friends who live in Moab. We first stopped…
Weekly Newsletter
Get building science and energy efficiency advice, plus special offers, in your inbox.
This article is only available to GBA Prime Members
Sign up for a free trial and get instant access to this article as well as GBA's complete library of premium articles and construction details.
Start Free Trial
Already a member? Log in