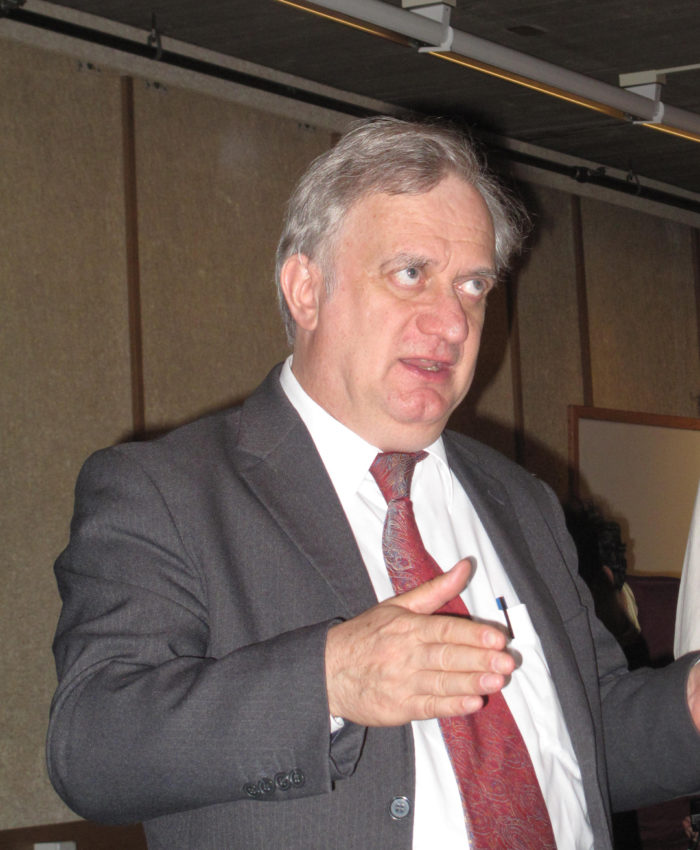 Dr. Wolfgang Feist, the physicist and founder of the Passivhaus Institut in Darmstadt, Germany, began his U.S. speaking tour with a presentation and panel discussion at the Boston Architectural College on October 23, 2010. Among the other speakers at the event were Katrin Klingenberg, the founder of the Passive House Institute U.S. in Urbana, Illinois.
After suffering some public relations stumbles in the past, Feist and Klingenberg have polished their presentations. In Boston, they steered clear of the awkward exaggerations and red herrings that have marred previous U.S. discussions of the Passivhaus standard.
When I first interviewed Dr. Feist in December 2007, he explained, "As long as you build a house in a way that you can use the heat-recovery ventilation system — a system that you need anyway for indoor air requirements — to provide the heat and cooling, it can be considered a Passivhaus." Since this method of heat delivery has proven to be extremely difficult in the cold climates of North America, many American designers were confused by Dr. Feist's insistence on it. Refreshingly, Dr. Feist made no mention of this method of heat delivery in his Boston presentation.
In marked contrast to claims made at the 2009 Passive House conference in Urbana, Illinois, where the keynote speaker, Günter Lang of Austria, falsely claimed that Passivhaus buildings don't require a heating or cooling system, Dr. Feist was forthright and candid during his stay in Boston. "In the heating climates, a Passivhaus building is not a zero-energy building — you still need to heat it," Dr. Feist told his American audience. He later explained that, if you are building in a hot, humid climate, "You will need a small cooling system or a small dehumidification system."
The five elements of a Passivhaus building
In his presentation to the Boston…
Weekly Newsletter
Get building science and energy efficiency advice, plus special offers, in your inbox.
This article is only available to GBA Prime Members
Sign up for a free trial and get instant access to this article as well as GBA's complete library of premium articles and construction details.
Start Free Trial
Already a member? Log in