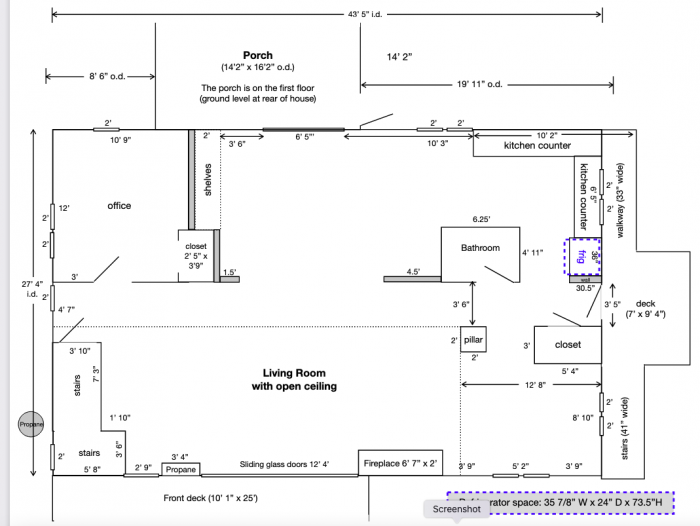 Paul lives in a 1700-sq.-ft., two-story house in Massachusetts where he plans to install heat pumps. The upper and lower levels share an open space under a vaulted ceiling, essentially connecting the air volumes of the first and second floors. And that's given Paul an idea for a low-budget way of circulating cool air throughout the house.
"I want to maintain a comfortable temperature in the home office and two seldom used bedrooms," Paul writes in this recent Q&A post. "All three of these rooms are small–about 120 sq. ft. It would be expensive to equip each of them with its own heat pump. Could I put a fan through the wall of each room to mix the air in these rooms with the air in the main living area?"
He plans to keep the main living area at about 70°F with ductless minisplits. In each of the three small rooms, he would install a wall fan that would be activated with a thermostatic switch.
"By mixing the air in the smaller rooms with the air in the main living area, the temperature in all the rooms would presumably stay at the temperature called for the thermostats on the heat pumps in the main living area," he says.
As anyone heard of this approach? And are off-the-shelf thermostats for fans available? Those are the questions for this Q&A Spotlight.
The idea should work
An unnamed GBA reader named User-5946022 (who we will call User 59) cites an article by Carl Seville in which Seville discusses a similar tactic in his own home. Seville used a Panasonic 190 cfm fan near a minisplit head on the second floor to duct conditioned air into two bedrooms at the front of the house.
The fan runs whenever the minisplit…
Weekly Newsletter
Get building science and energy efficiency advice, plus special offers, in your inbox.
This article is only available to GBA Prime Members
Sign up for a free trial and get instant access to this article as well as GBA's complete library of premium articles and construction details.
Start Free Trial
Already a member? Log in