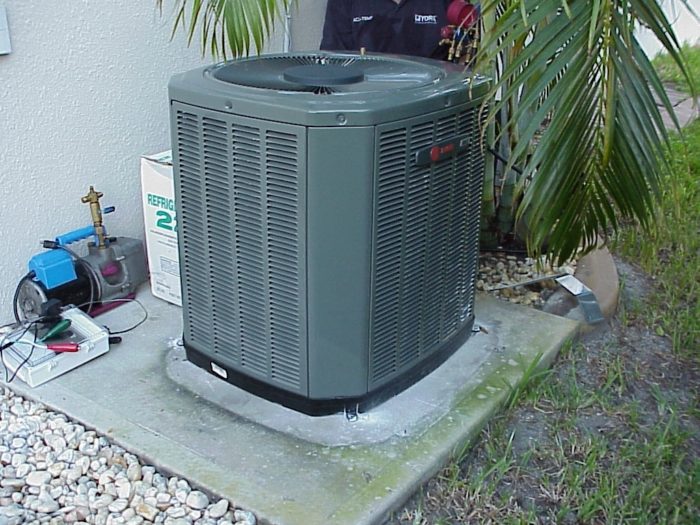 Is there a good reason to install an expensive central air conditioning system rather than window units with equivalent capacity at a fraction of the cost? It may depend on where you live. Phoenix homeowner kurtgranroth writes in this Q&A thread that he doesn't have a solid answer for that question. He presents his case:
"Our home requires about 5 tons of cooling to keep us comfortable in our egregiously hot summers. This figure comes from a Manual J calculation. I recently replaced both of my (failing) units with two 3-ton Bosch IDP Inverter heat pumps with 18 SEER2 / 11.2 EER2 efficiency, at a cost of just under $30k. I could have saved a few thousand dollars by replacing them with two Trane 16 SEER2 heat pumps at $25k." He goes on to say that he has a Midea U-shared Inverter Window AC unit that sees limited use, is extremely quiet and energy efficient, and has a rating of 15 CEER.
"Apparently CEER isn't directly comparable to either SEER or EER but it's closer to EER, and my understanding is that 15 CEER puts it up into the ductless minisplit territory. These units don't have a reversing valve, so they are strictly for cooling with no heating capacity. That's not a big deterrent, as Phoenix is in a cooling-dominated climate."
He continues: "A 1-ton Midea Inverter Window AC costs $450. I could get the equivalent cooling tonnage as my existing two Bosch units by buying six Medea units and distributing them around my house—in both cases I'd have 6 tons of cooling.
Cost of central cooling: $30,000
Cost of window-unit cooling: $2700
The window unit pricing is less than 1/10 the cost of the larger systems, for the same cooling capacity. Even if my 18 SEER2 units are more efficient, I…
Weekly Newsletter
Get building science and energy efficiency advice, plus special offers, in your inbox.
This article is only available to GBA Prime Members
Sign up for a free trial and get instant access to this article as well as GBA's complete library of premium articles and construction details.
Start Free Trial
Already a member? Log in