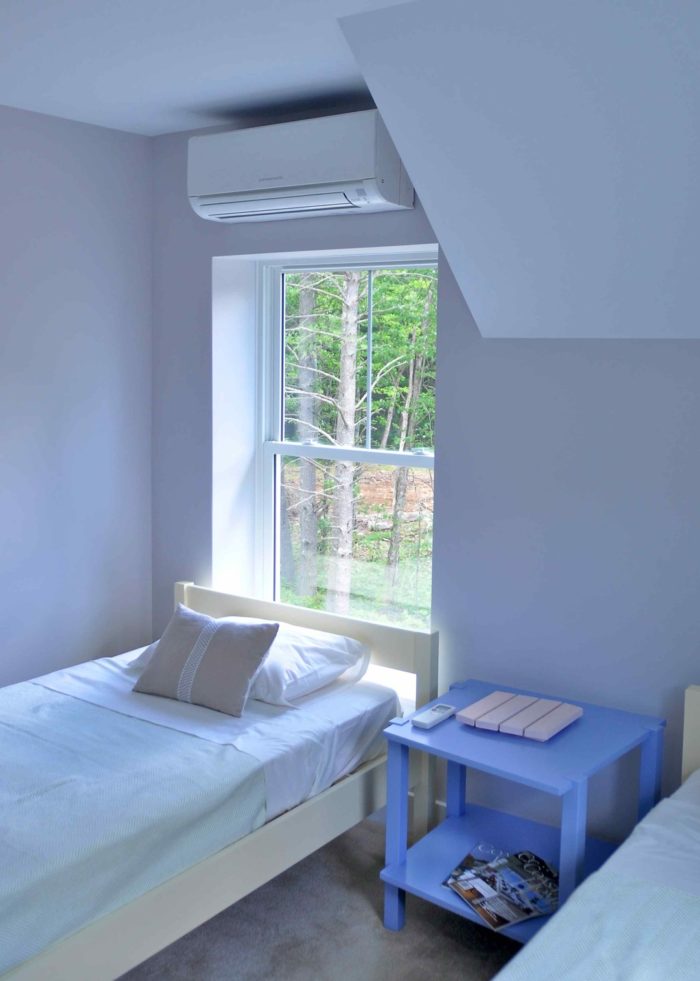 Dana is building a tight, well-insulated house in climate zone 6 and now faces a choice between a ground-source heat pump and an air-source heat pump for heating and cooling.
"After the 30% tax incentive, there is not much increase in cost for the geo system," Dana writes in a Q&A post at GreenBuildingAdvisor. "I am being told different stories in regard to system performance and longevity of equipment (depending on what side of the fence you're on)."
It's no short-range decision, either. Dana hopes to stay in the house "until my kids have to make the choice of where to send me."
Ground-source heat pumps extract heat from the ground, usually via tubing that's either buried in the ground or encased in vertical wells. Air-source heat pumps, which rely on an air-to-air exchange, are less expensive to install. But conventional systems have had difficulty operating in cold weather, as someone in climate zone 6 can expect to see.
There are arguments for both system, but what's the best choice for Dana? That's the topic of this month's Q&A Spotlight.
Other issues to consider
"There's no easy answer to your question," writes GBA senior editor Martin Holladay.
Manufacturers of ground-source heat pumps list the unit's coefficient of performance (its COP), which is the ratio of energy produced to energy consumed, but as Holladay points out the numbers can be somewhat misleading.
"One caveat: manufacturers of ground-source heat pumps (GSHPs) don't include the energy used by pumps when calculating efficiency or COP ratings," Holladay says. "As a result, actual COPs of these systems vary widely; many experts have been called to troubleshoot GSHP systems with grossly…
Weekly Newsletter
Get building science and energy efficiency advice, plus special offers, in your inbox.
This article is only available to GBA Prime Members
Sign up for a free trial and get instant access to this article as well as GBA's complete library of premium articles and construction details.
Start Free Trial
Already a member? Log in