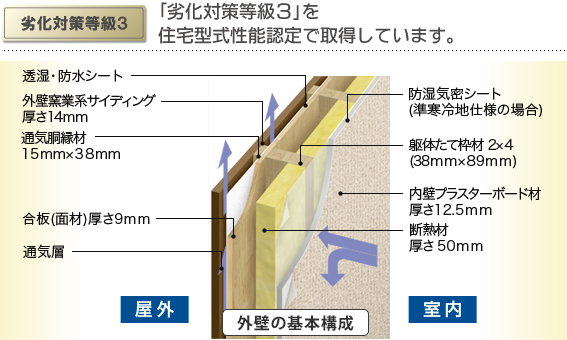 Energy efficient houses are becoming more common in the U.S., even if progress sometimes seems halting. What about building practices in other parts of the world? Are builders elsewhere more progressive about using new materials and techniques, or sticking to the old ways?
We get one take on this question from Eric Matsuzawa of Connecticut, who's getting ready to build a house in a Climate Zone 4A region of Japan. Conditions would be similar to those of Virginia, not especially harsh. But what Matsuzawa is learning about local building practices is giving him pause for thought.
"Here is an overview of what I have learned of walls in Japan," Matsuzawa writes in a Q&A post at GreenBuildingAdvisor. "The standard Japanese 2×4 wall from outside to inside consists of panels of artificial siding, a 1/2-in. vented rain screen, house wrap, 1/3-in. plywood sheathing, a 17-in. [on-center] 2×4 stud bay insulated with 2-in. fiberglass batts, polyethylene vapor barrier sheet, and 1/2-in. sheet rock. Windows are aluminum frame and single pane."
Although Matsuzawa originally intended to follow local building customs, he later learned that buildings are expected to last only 35 years. Further, he knows first-hand they are cold in winter and hot in summer.
"I would rather build one house and build it right so my family can live in comfort without exorbitant energy costs," he says. "It seems to me that local building practices have too little insulation and I am worried about the interior vapor barrier with air conditioning on during the hot and humid summers.
"I have raised these concerns with local builders but they have tried to assure me that their methods are correct," he adds. "Are my concerns well-founded? Would it be advisable to abandon local practices for a…
Weekly Newsletter
Get building science and energy efficiency advice, plus special offers, in your inbox.
This article is only available to GBA Prime Members
Sign up for a free trial and get instant access to this article as well as GBA's complete library of premium articles and construction details.
Start Free Trial
Already a member? Log in