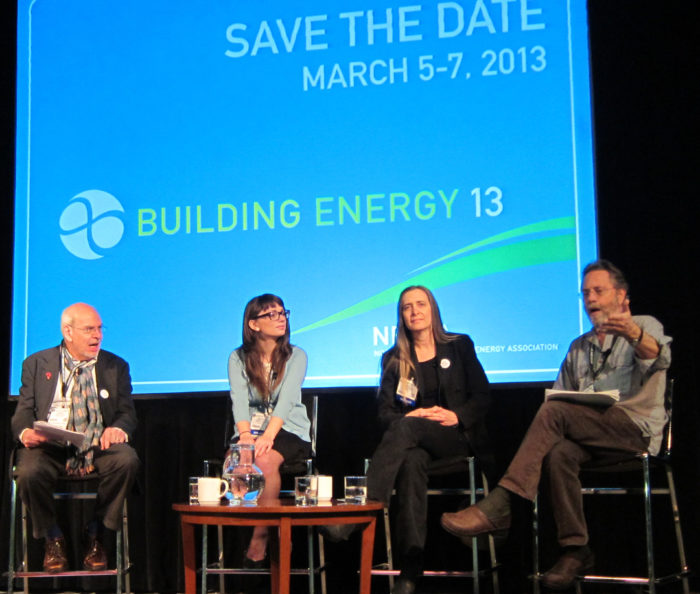 The Northeast Sustainable Energy Association (NESEA) will host its annual conference in Boston on March 5-7, 2013.
The presenters at the Building Energy 13 conference will include many experts familiar to readers of Green Building Advisor, including Adam Cohen, Chris Corson, Mike Duclos, Gary Klein, Katrin Klingenberg, Greg Pedrick, Bill Rose, Marc Rosenbaum, Carter Scott, Linda Wigington, and Alex Wilson.
Stump the Energy Nerd
GBA's own Martin Holladay will be there as well. Holladay will be participating in an event on the trade show floor called "Stump the Energy Nerd." According to the official program, "Bruce Coldham will be the MC and queue the questions from the immediate audience — and from other conference attendees that submit them. Got a question, a bone to pick, or an axe to grind? We got time."
Holladay will also be one of the "thought leaders" participating in the closing forum, "What will be the hot topics at BE25?" Moderated by Paul Eldrenkamp, the forum "will offer an engaged response to the too-rarely asked question: 'Just where are we going with all of this?'"
Which session should you pick?
Here's a partial list of the scheduled sessions:
"Building Passive House Homes" will be presented by Declan Keefe, Chris Corson, Matthew O'Malia, and Alan Gibson
"Deep Energy Retrofits" will be presented by Linda Wigington, Matt Berges, Greg Pedrick, Cador Pricejones, Ken Neuhauser, Kristen Simmons, and Kerry Koskinen
"Net Zero Energy and Beyond" will be presented by R. Carter Scott, and Mike Duclos
"Resilient Communities" will be presented by Alex Wilson, Joel Gordes, Donald Watson, and Maureen Hart
"Installing Spray Foam" will be presented by Henri Fennell
"An Introduction to PHPP" will be presented by David White
"Efficient Hot Water Systems" will be presented by Gary Klein
"What it Takes to Make High Performance Buildings" will be presented by Bill Rose
"Simplified Space Conditioning Strategies for Low-Load Homes" will be presented by Duncan Prahl
"WUFI Passive Workshop" will be presented by Katrin Klingenberg
"The Resilient Home" will be presented by Marc Rosenbaum, Kristina Eldrenkamp, and Ben Graham
"Commercial Passive House Design Principles" will be presented by Adam Cohen
More information
For a full list of scheduled sessions and answers to most of your questions about the upcoming conference, visit the Building Energy 13 website.
We hope to see you there!
Weekly Newsletter
Get building science and energy efficiency advice, plus special offers, in your inbox.