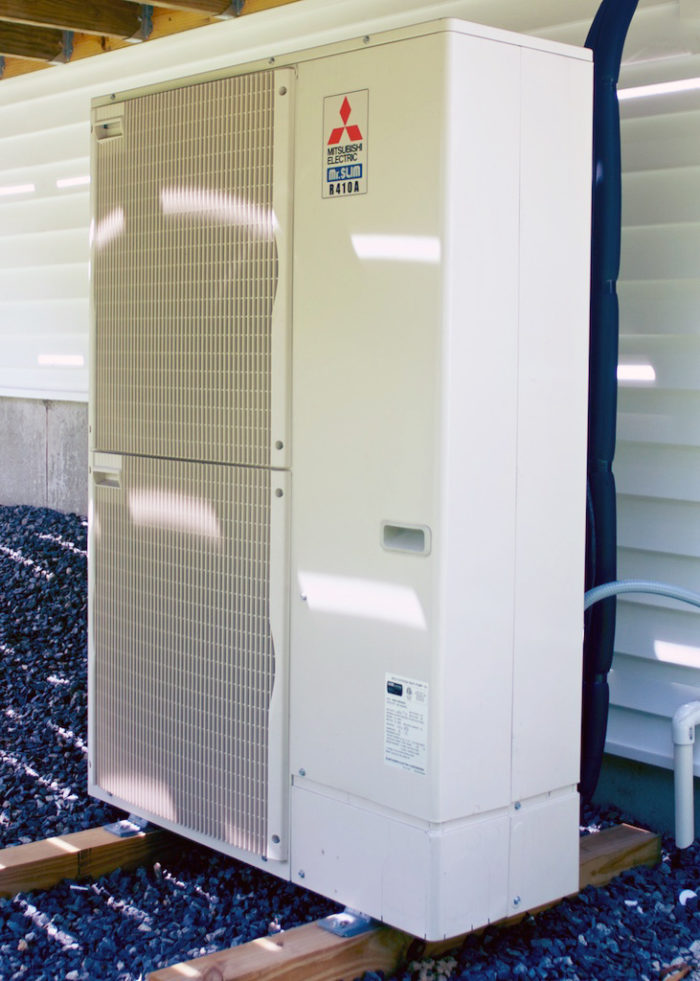 Randy Bunney is building a new house in a challenging environment — north central Minnesota, where overnight temperatures plunge well below zero and heating-degree days over the last three years have averaged more than 8,600 annually.
The high-performance, passive-solar home will be a relatively small 1,100-square feet with two bedrooms, an open living-kitchen-dining area, 1 1/2 baths, a mudroom and a mechanical room. Bunney is planning on exterior walls insulated to R-40, the roof to R-60, and "near airtight" construction.
The main source of heat will be an air-source heat pump able to function at low temperatures. The question is exactly how the technology will be put to work. Bunney and his advisors are considering two possible alternatives.
The first is to pair a Mitsubishi air-source heat pump with an electric furnace that would kick in when the heat pump hits its cold-weather limit of 13 degrees below zero.
"Our design team concludes the cabin's small footprint does not warrant a heat pump with multi-indoor units for zone heating," Bunney writes in a post at GreenBuildingAdvisor's Q&A forum.
"Instead, the design calls for running a single heat pump coil into [a] plenum for [an] electric resistance coil. The plan offers initial cost savings over multi-splits. Duct work will transport heat to individual rooms. We will use an ultra small marine wood stove for backup in case of power failure."
Plan B seems to be installing a number of minisplit heads in the house, their number and location to be determined. An electric furnace would still provide supplemental heat when outside temperatures were too cold for the heat pump.
"We have a good design team open to suggestions," Bunney says as he invites questions and comments. That's the focus for this Q&A Spotlight.
Keep it simple
Jin Kazama…
Weekly Newsletter
Get building science and energy efficiency advice, plus special offers, in your inbox.
This article is only available to GBA Prime Members
Sign up for a free trial and get instant access to this article as well as GBA's complete library of premium articles and construction details.
Start Free Trial
Already a member? Log in