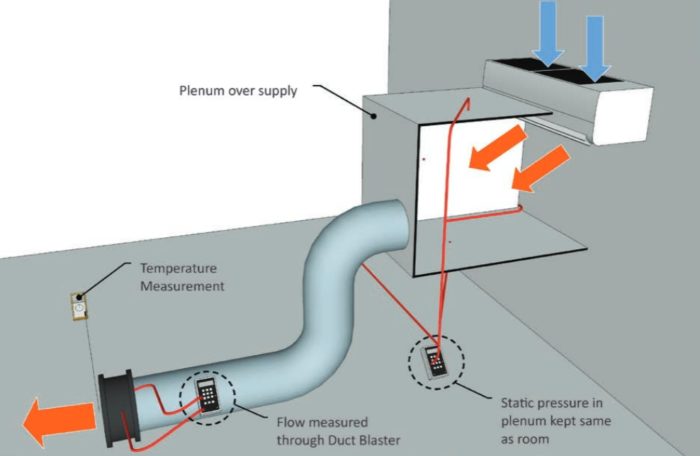 A recent monitoring study of ductless minisplits installed in seven New England homes found that these heating appliances had lower airflow rates and lower coefficients of performance (COPs) than expected. The average COP of these air-source heat pumps ranged from 1.1 at the house with the least-efficient minisplit to 2.3 at the house with the most-efficient minisplit.
The results of the study raise at least as many questions as they answer. Perhaps the most useful outcome of the study is that it sets up a framework for recommendations that could enhance minisplit efficiency.
The research was conducted by James Williamson and Robb Aldrich from the Consortium of Advanced Residential Buildings (CARB) in Norwalk, Connecticut. The study was funded by the U.S. Department of Energy's Building America program. The researchers' report, "Field Performance of Inverter-Driven Heat Pumps in Cold Climates," was published in August 2015.
Monitoring Mitsubishi and Fujitsu units in seven homes
The researchers were aiming to fill in gaps in our knowledge of minisplit performance in cold climates. They wrote, "There are still uncertainties … about capacity and efficiency in cold weather. Also, questions such as 'how cold is too cold?' do not have clear answers."
Williamson and Aldrich collected useful data from seven houses during the winter of 2013-2014. (At three other houses, problems with the monitoring equipment interfered with data collection, so these houses were excluded from the study.) The houses were located in Connecticut, Massachusetts, and Vermont.
The researchers wrote, "Operating data were collected for three Mitsubishi FE18 units, three Mitsubishi FE12 units, and one Fujitsu 15RLS2 unit. The intent of this research was to assess heat output, electricity consumption, and coefficients of performance (COPs) at various temperatures and load conditions. This assessment was accomplished with long- and short-term…
Weekly Newsletter
Get building science and energy efficiency advice, plus special offers, in your inbox.
This article is only available to GBA Prime Members
Sign up for a free trial and get instant access to this article as well as GBA's complete library of premium articles and construction details.
Start Free Trial
Already a member? Log in