It's summer and the humidity is here with a vengeance in the southeastern U.S. As you may know, I don't use relative humidity to gauge how humid the outdoor air is. Why? For starters, the humidity can get up to 100% even on a cold day so how does knowing only that metric help?
Many people get confused on this matter, saying things like, "It gets up to 98°F and 95% relative humidity where I live." Maybe, but almost certainly those two things don't happen at the same time. If they did, they'd have a new world record for dew point temperature.
Anyway, here are a few fun facts about the dew point temperature.
1. Under normal conditions* here on the surface of Earth, the dew point temperature cannot be higher than the air temperature (dry bulb). That puts a cap on your maximum dew point. So if you wake up and the outdoor temperature is 59°F (15°C), you know the maximum dew point. It's 59°F (15°C).
2. When the dew point and dry bulb temperatures are equal, the relative humidity is 100%.
3. Standard indoor design conditions from the Air Conditioning Contractors of America (ACCA) are 75°F (24°C) and 50% relative humidity. Thus, the dew point temperature for indoor air at those conditions is 55°F (13°C).
4. Psychrometric calculators are available as apps for your smartphone to let you find the dew point temperature for any dry bulb temperature and relative humidity. I use one called PsychroApp.
5. Here's my rough guide for the dew point temperature's impact on comfort when you're outdoors in summer:
A. Dew point less than 60°F (~15°C) ⇨ comfortable
B. Dew point in the 60s Fahrenheit (~15-20°C) ⇨ moderately comfortable
C. Dew point higher than 70°F (21 °C) ⇨ uncomfortable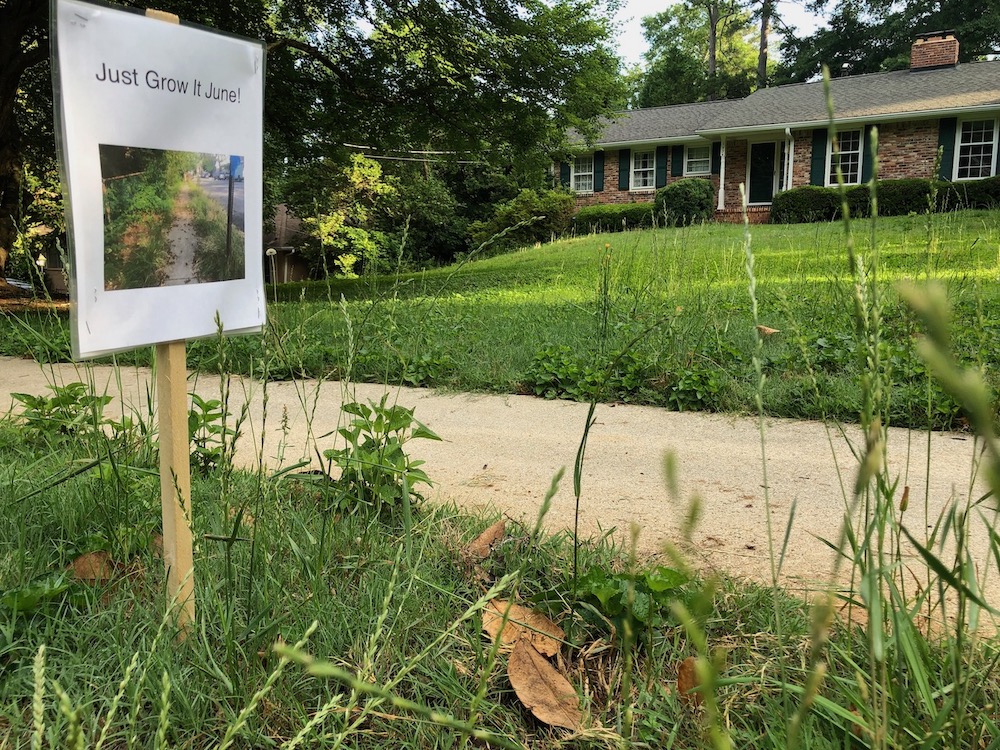 The dew point temperature here in Atlanta as I write this is 71°F (21.5°C). We're definitely feeling the humidity now. That's not a comfortable dew point temperature, and the more active you are, the worse it feels. I tried to be a little more comfortable this summer by continuing No Mow May with Just Grow It June. My wife, however, did not go for the idea.
* Abnormal conditions would be supersaturation, as can happen high in the atmosphere. The dew point can go higher than the dry bulb temperature—and the humidity higher than 100%—when there are no particles or surfaces for the water vapor to condense on . . . until a plane goes by.
Postscript: This was article number 1,000 in the Energy Vanguard Blog! I published my first article on 7 March 2010.
_________________________________________________________________________
Allison A. Bailes III, PhD is a speaker, writer, building science consultant, and the founder of Energy Vanguard in Decatur, Georgia. He has a doctorate in physics and writes the Energy Vanguard Blog. He also has a book on building science coming out in the fall of 2022. You can follow him on Twitter at @EnergyVanguard. Photos courtesy of author.
Weekly Newsletter
Get building science and energy efficiency advice, plus special offers, in your inbox.