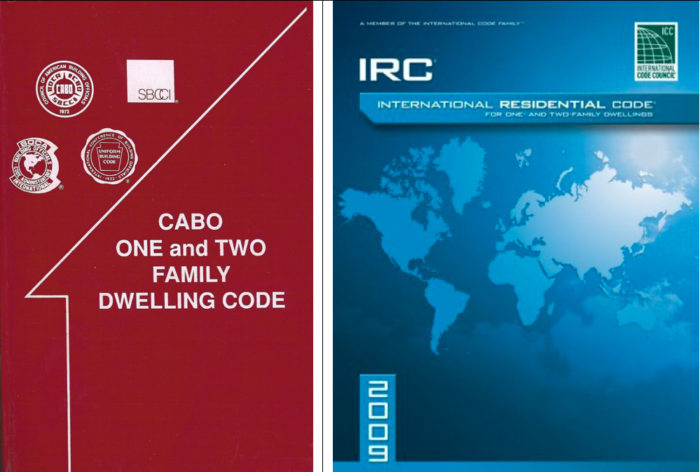 Last week's blog answered some common questions about vapor retarders. This elicited a comment from Bill Rose, research director of the Building Research Laboratory at the University of Illinois in Champaign. "We might imagine a future in which the building code sections that address the vapor barrier would all go blank," Rose wrote. "I bet most readers would be able to design excellent buildings that perform well and are quite durable, without using the words 'vapor barrier' at any point in the process."
Rose is a renowned building scientist and an expert on the history of vapor barrier requirements in building codes. These often counterproductive requirements were introduced with little scientific evidence to support their usefulness. As Rose points out, the abandonment of all code references to vapor retarders would appear to be a low-risk proposal, since it's very rare for any problems to be caused by the diffusion of water vapor from the interior of a home towards the exterior.
An erroneous obsession
While building codes have historically shown a curious and unjustified obsession with vapor barriers, they have (until recent years) almost entirely ignored the need for air barriers. Unfortunately, when code officials decided to require vapor barriers but ignore air barriers, they got it exactly backwards.
Things are looking up, and codes are belatedly beginning to address the need for residential air barriers. In section 402.4.2, the 2009 International Energy Conservation Code (IECC) will, for the first time, require blower-door testing of some new homes. (Builders who don't want to arrange for blower-door testing can instead comply with the new air-sealing requirements by an alternate method that requires visual inspection of 17 areas known to contribute to air leakage.)
So we're now in an interesting period of transition. Pressured by building scientists to eliminate nonsensical vapor retarder…
Weekly Newsletter
Get building science and energy efficiency advice, plus special offers, in your inbox.
This article is only available to GBA Prime Members
Sign up for a free trial and get instant access to this article as well as GBA's complete library of premium articles and construction details.
Start Free Trial
Already a member? Log in