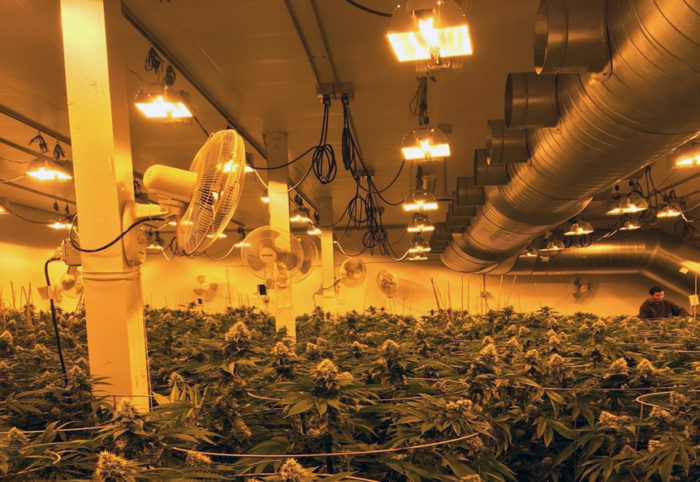 Many Americans live in areas of the country where the local utility sponsors energy efficiency programs — for example, one that offers homeowners free energy audits. In addition to offering this type of residential efficiency program, many utilities have also developed energy efficiency programs to help commercial customers, including retailers and manufacturers.
There is one fast-growing industry, however, that isn't getting any help from energy efficiency programs: indoor marijuana farming. According to a few forward-thinking energy efficiency experts, ignoring this industry is a big mistake.
The industry has evolved rapidly in the six years since Evan Mills, a senior scientist at Lawrence Berkeley National Laboratory, wrote his ground-breaking paper, "The carbon footprint of indoor Cannabis production." Back in 2012, Mills estimated, "In California, the top-producing state, indoor cultivation is responsible for about 3% of all electricity use." That made some electric utility representatives sit up and take notice.
At this year's NESEA conference in Boston, four experts — John Morris, Fred Davis, Sam Milton, and Anya Gordon — shared their views of the questions surrounding energy efficiency in the marijuana industry. Their presentation was titled "Crisis in Cannabis Cultivation: Latest Energy Developments in Data, Practice, and Policy."
The quotes below give a flavor of the breadth of the discussion during the session.
Much, much brighter than an operating room
According to John Morris, a vice-president at D+R International, a large consulting company, "We need to measure and evaluate this industry. Not doing so is negligence. We need an energy efficiency champion to address this. … The industry is unique. It's about growing plants indoors. The HVAC and dehumidification issues are huge. Code doesn't help you."
Morris continued, "The attitude of the utilities is, 'Don't ask,…
Weekly Newsletter
Get building science and energy efficiency advice, plus special offers, in your inbox.
This article is only available to GBA Prime Members
Sign up for a free trial and get instant access to this article as well as GBA's complete library of premium articles and construction details.
Start Free Trial
Already a member? Log in