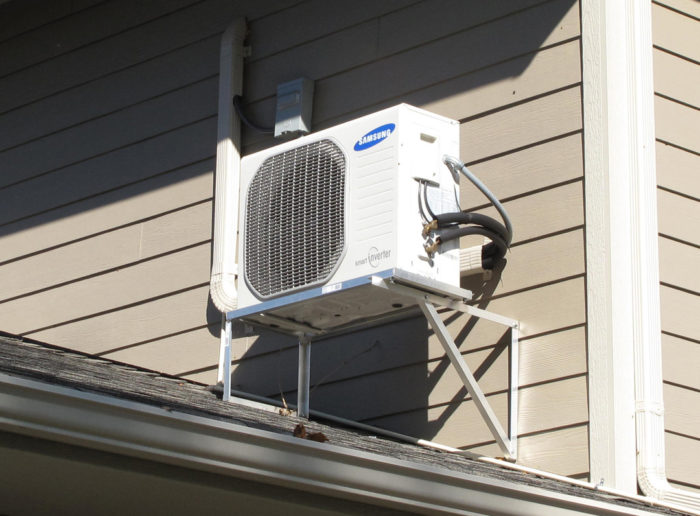 UPDATED on March 2, 2017 with information on the Dettson furnace rated at 15,000 Btu/h.
If you build a small, tight, well-insulated home — in other words, a green home — it won't need much heat. Since typical residential furnaces and boilers are rated at 40,000 to 80,000 Btuh, they are seriously oversized for a superinsulated home, which may have a heating design load as low as 10,000 to 15,000 Btuh.
Builders have been struggling for decades with the question, "What's the best way to heat a superinsulated home?" Your solution will depend in part on your answers to a couple of other questions:
Are you comfortable heating the house from a single point source? If you are, the best solution might be a wood stove, pellet stove, or a direct-vent space heater. These solutions work best in compact homes with open floor plans. Of course, the tighter the home's envelope and the thicker the insulation, the more likely that indoor temperatures will remain fairly consistent from room to room.
Do you want an all-electric house? Green builders have diverging views on this question. Builders of net-zero-energy homes often avoid gas- and oil-fired appliances, preferring to balance energy loads with electricity produced on site by a photovoltaic (PV) array or a wind turbine.
Of course, most homes still depend on grid-powered electricity, and if your local electric utility generates power from fossil fuel, then it makes little environmental sense to heat with electricity. From a carbon-production standpoint, it's usually better to burn fuels on site rather than in a remote power plant.
What not to install
Before moving on to right-sized solutions, it's worth mentioning that it rarely makes sense to install radiant-floor heat in a superinsulated house.
As Alex Wilson has explained, for well-built homes, an in-floor radiant system is usually overkill.…
Weekly Newsletter
Get building science and energy efficiency advice, plus special offers, in your inbox.
This article is only available to GBA Prime Members
Sign up for a free trial and get instant access to this article as well as GBA's complete library of premium articles and construction details.
Start Free Trial
Already a member? Log in