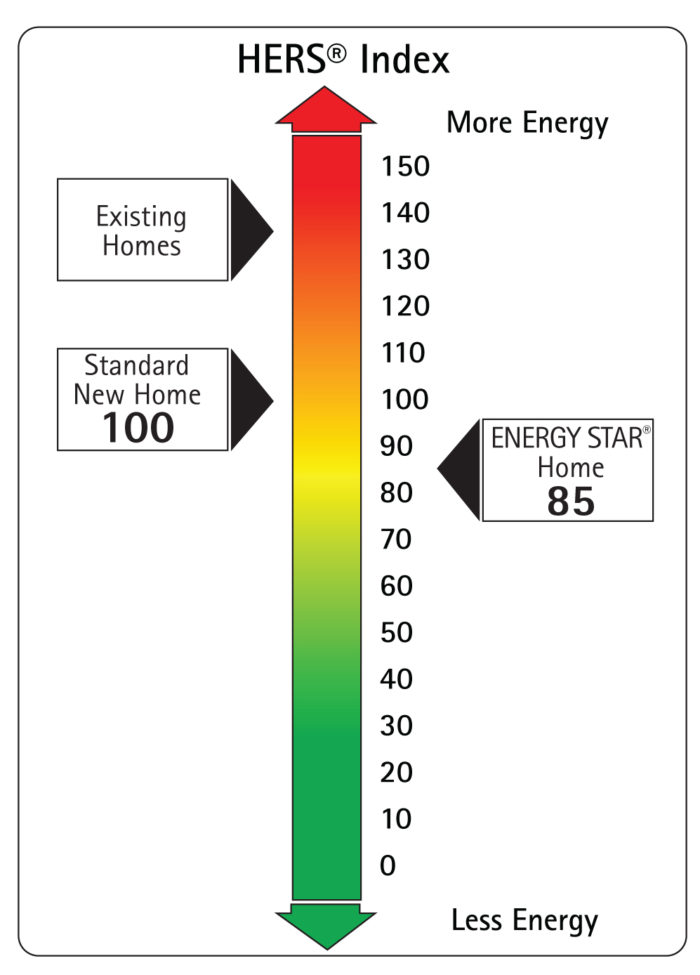 Anyone involved with the Energy Star Homes program has probably heard of the HERS Index, a method of scoring the energy efficiency of a new or existing home. A Web page maintained by the state of Arkansas, for example, explains that the "EPA requires a house qualifying for Energy Star to be built with best practices, tight ducts, and at least 15% more energy efficient than code as shown by a HERS Index score of 85 or less as determined by a HERS Rater."
Knowing that the HERS Index measures a home's energy efficiency is a good starting point. But it's useful to dive a little deeper, to understand how the Index is calculated and exactly what it measures.
Defining the HERS Index
The HERS (Home Energy Rating System) Index was established in 2006 by the Residential Energy Services Network (RESNET), a California-based national association of home energy raters and energy-efficiency mortgage lenders. The lower a home's HERS Index, the more efficient the home.
To calculate a home's HERS Index, a rater uses a computer program — most commonly, REM/Rate. (RESNET has also approved three other software programs for calculating the HERS Index.) After the rater has entered data about the home into the program, REM/Rate compares the home being rated to a "reference home." The reference home is an imaginary home of the same size and shape as the home being rated. In other words, the size of the reference house is not fixed; when a house is being rated, it is always compared to a reference house of the same size as the rated house.
The reference home does not have the same window area or window orientation as the home being rated; instead, the area of the windows in the reference home is assumed to…
Weekly Newsletter
Get building science and energy efficiency advice, plus special offers, in your inbox.
This article is only available to GBA Prime Members
Sign up for a free trial and get instant access to this article as well as GBA's complete library of premium articles and construction details.
Start Free Trial
Already a member? Log in