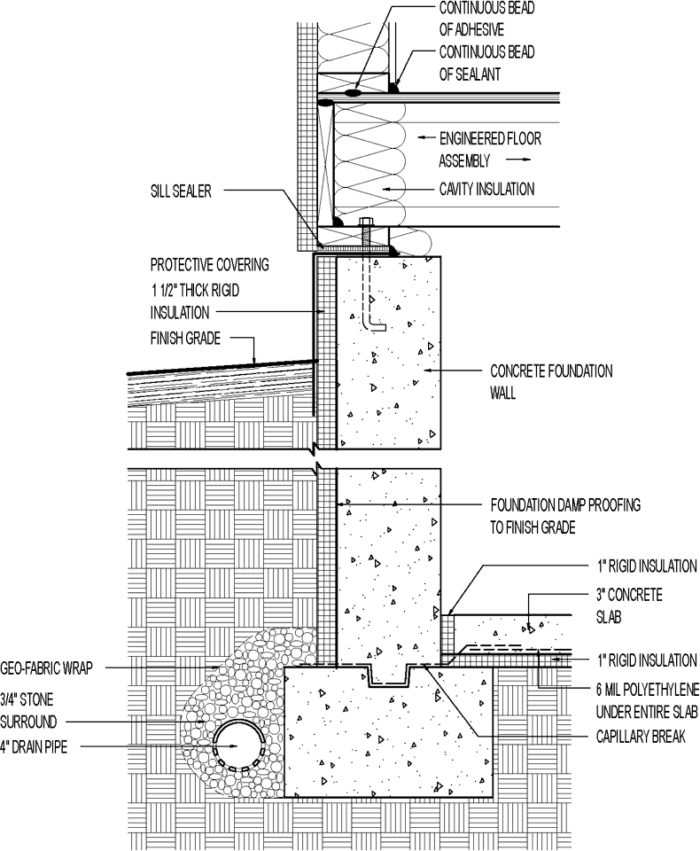 Energy gurus and building codes routinely recommend these days that foundation walls be insulated. One way of accomplishing that is by adding a layer of rigid foam insulation on the outside of the foundation.
And that's exactly what William Poole is planning to do.
Most of the rigid foam insulation will be underground and out of sight. But what do you do with that stretch of exposed insulation above grade?
"I just can't get excited about options for covering the insulation in the space between the top of grade and the bottom of the siding," Poole writes in a Q&A post. "Has anybody completed a project with this detail and come up with a material that is both practical and, for lack of a better term, 'good looking'?"
Here's a list of options
GBA senior editor Martin Holladay is first out of the gate with a list of not just a few but 10 potential solutions.
He lists four possible generic products: pressure-treated plywood, fiber-cement panel siding, stucco, and surface-bonding cement. There also are a number of proprietary products worth looking at, Holladay says, including Insul-Guard 2 fiberglass from Diversified Composites, Ground Breaker fiberglass covering from Nudo Products, FP Ultra Lite Panels from Styro Industires , and Protecto Bond membrane, a peel-and-stick product from Protecto Wrap.
Robert Riversong has used surface-bonding cement with "excellent success." He adds extra acrylic mortar modifier to the mix to improve plasticity, adhesion and water resistance. And for a "belt-and-suspenders" approach, he runs 1/2-in. hardware cloth from the sill to a few inches below grade before troweling on the cement.
"It leaves a highly water-resistant and very tough 'stucco' coating that looks great and has excellent tensile strength and crack-resistance because of the fibers," Riversong writes.
The coating should be vapor permeable even…
Weekly Newsletter
Get building science and energy efficiency advice, plus special offers, in your inbox.
This article is only available to GBA Prime Members
Sign up for a free trial and get instant access to this article as well as GBA's complete library of premium articles and construction details.
Start Free Trial
Already a member? Log in