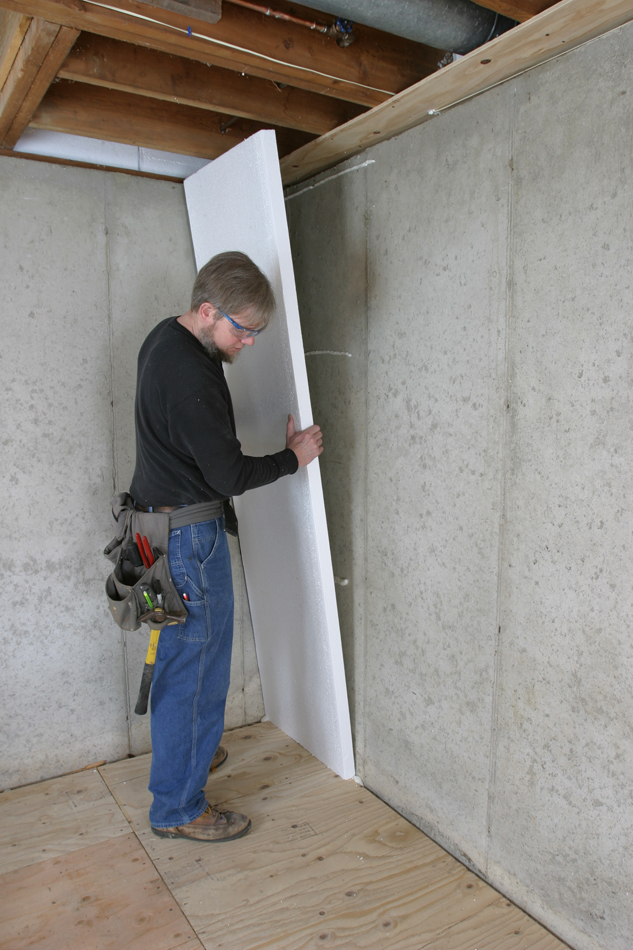 Here at GBA, we regularly receive questions from readers about the best way to insulate a basement wall. Since these questions pop up frequently, it's time to pull together as much information as possible on this topic.
In this article, I'll try to explain everything you always wanted to know about insulating basement walls.
Is it worth insulating a basement wall?
If you live in Climate Zone 3 or anywhere colder, it's cost-effective and wise to install basement wall insulation. This advice applies to those who live in most of New Mexico and most of Alabama, as well as all of Oklahoma, Arkansas, and South Carolina, and anywhere colder than these states. (Click here to see a climate zone map.)
Canadian researchers who studied basement insulation methods and costs in five Canadian locations (Toronto, Ottawa, Halifax, Edmonton and Victoria) concluded that "for all types and sizes of basements assessed in this study, the lowest total life-cycle cost was associated with basements insulated internally, full-height to a nominal level of R-20."
How much money will basement insulation save you annually? According to a report published by the U.S. Department of Energy, the annual savings attributable to R-20 basement insulation in a 1,500-square-foot home ranged from $280 per year in Washington, DC to $390 per year in Buffalo, New York, assuming that natural gas costs $0.72/therm. (However, energy consultant Michael Blasnik cites two Minnesota studies that show lower levels of savings. See his 6/29/12 comments posted below.)
What do building codes require?
The 2012 International Residential Code requires basement insulation in Climate Zones 3 and higher. Here are the minimum code requirements for basement wall insulation — assuming that you are insulating with foam, not fiberglass batts:
Weekly Newsletter
Get building science and energy efficiency advice, plus special offers, in your inbox.
This article is only available to GBA Prime Members
Sign up for a free trial and get instant access to this article as well as GBA's complete library of premium articles and construction details.
Start Free Trial
Already a member? Log in