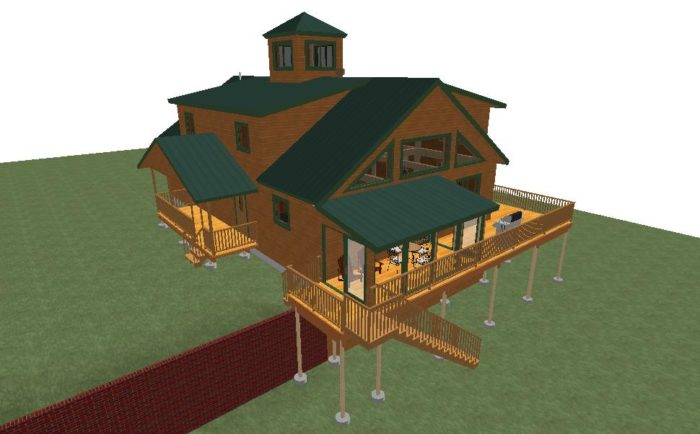 UPDATED on July 7, 2011 with comments from Tedd Benson
Jay Hersh is building a house in northern Vermont that will have a roof of structural insulated panels. Although his plans are fairly advanced, Hersh is still stumped about detailing the SIP seams to prevent the migration of moisture-laden air from inside to outside. He's also looking for a foolproof way of heading off any leaks from the outside.
This strategy, as he explains in this Q&A post at GreenBuildingAdvisor, involves the installation of a membrane (as yet unidentified) between the tongue-and-groove ceiling and the roof SIPs, and another membrane between the top of the SIPs and the standing-seam metal roof.
Suggestions to date for the roof underlayment on top of the SIPs include asphalt felt, RoofTopguard, or Grace Ice & Water Shield. He's not sure what type of membrane to use between the ceiling boards and the SIPs.
Hersh asks for advice, and the resulting discussion is the subject for this week's Q&A Spotlight.
Air infiltration can be a problem
SIPs consist of an inner core of foam and two outer faces of oriented strand board (OSB). While the assembly can perform well, writes Albert Rooks, it's also "extremely sensitive" to moisture in seams where the panels meet.
Rooks seconds GBA senior editor Martin Holladay's suggestion that the most important step is a good air barrier, including spray foam at all SIP seams plus a high-quality tape on the interior at all seams.
Moisture problems can still develop over the life of the roof in three ways, Rooks adds:
Weekly Newsletter
Get building science and energy efficiency advice, plus special offers, in your inbox.
This article is only available to GBA Prime Members
Sign up for a free trial and get instant access to this article as well as GBA's complete library of premium articles and construction details.
Start Free Trial
Already a member? Log in