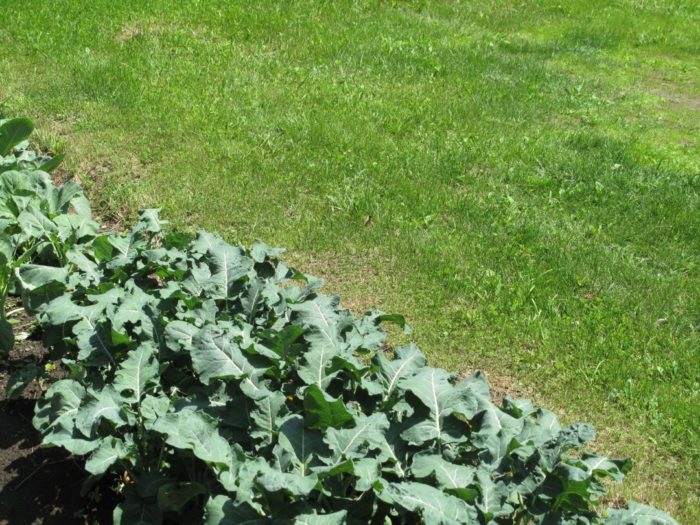 Environmentalists often bad-mouth lawns. The anti-lawn stance was summed up in a recent essay by Kerry Trueman, who wrote, "The typical American lawn is pretty much an unmitigated environmental disaster."
Here in the damp Northeast, however, many of the anti-lawn arguments don't apply. I rather enjoy my areas of lawn, which are low-maintenance, attractive, and sunny. Lawns are great places for Frisbee, soccer, and baseball.
When I moved to Vermont, I planted vegetables. (So far, so good. If there's one thing the anti-lawn crowd loves, it's vegetable gardens.) Once my garden was established, the question arose: what do I do with the land surrounding the garden?
Keeping the forest at bay
Left to its own devices, untended land in Vermont follows the rules of ecological succession, passing inexorably from wild raspberries, poplar, and birch to a mature northern forest. The result is beautiful, but no garden can grow in the shade of 80-foot maples. So after whacking away at the underbrush for a few years with a machete, bow-saw, and chainsaw, I bought a lawnmower.
If tree stumps are cut very low and stones are removed, a gas-powered lawnmower can make short work of wild raspberries and small-diameter saplings. Twigs and thick stems are soon pulverized into organic mulch. I was pleased with my new method of keeping the forest at bay.
After just one season of intermittent mowing, I was surprised to see that I had created a lawn. After thirty years of mowing, my lawns are smooth and the grass is deep green, all summer long. I have never planted any grass seed, applied any fertilizer, or watered this lawn. All I did was mow the wilderness.
I challenge the anti-lawn crusaders to propose a less labor-intensive way to maintain a border around my vegetable…
Weekly Newsletter
Get building science and energy efficiency advice, plus special offers, in your inbox.
This article is only available to GBA Prime Members
Sign up for a free trial and get instant access to this article as well as GBA's complete library of premium articles and construction details.
Start Free Trial
Already a member? Log in