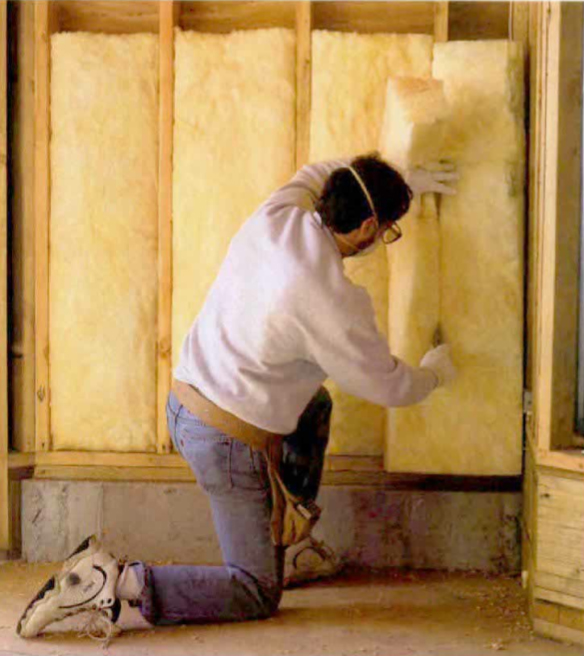 Of all of the commonly used types of insulation — including cellulose, rigid foam, and spray polyurethane foam — fiberglass batts perform the worst. As typically installed, fiberglass batts do little to reduce airflow through a wall or ceiling assembly; rarely fill the entire cavity in which they are installed; and sometimes permit the development of convective loops that degrade insulation performance.
Knowing this, why would any builder choose to install fiberglass batts? The answer is simple: because fiberglass batts cost less than any other type of insulation.
Before we totally dismiss all fiberglass batt installations, however, it's important to note that there is a big difference between the typical fiberglass batt installation and a best-practice installation. If a conscientious builder installs fiberglass batts carefully, it's possible — although not easy — to get the best of both worlds: adequate thermal performance at a relatively low price.
Lots of sloppy installations
Study after study has shown that most fiberglass batt jobs are sloppy. In 2002, the California Energy Commission contracted with researchers Marc Hoeschele, Rick Chitwood, and Bill Pennington to conduct a study of new California homes. In its March 2003 issue, Energy Design Update reported, "The performance problems uncovered by the study were particularly disappointing in light of the fact that all 30 houses [studied by the researchers] were enrolled in programs promoting building-envelope improvements and duct tightness."
The article went on to note that "the California Energy Commission's 'envelope protocols,' which include standards for air sealing and insulation installation, were widely ignored. … Not a single builder managed to implement any of the following standards:
…
Weekly Newsletter
Get building science and energy efficiency advice, plus special offers, in your inbox.
This article is only available to GBA Prime Members
Sign up for a free trial and get instant access to this article as well as GBA's complete library of premium articles and construction details.
Start Free Trial
Already a member? Log in