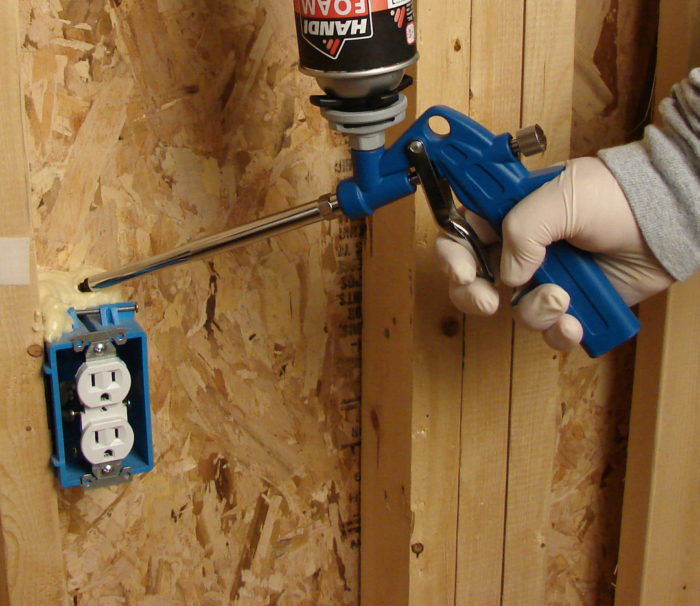 UPDATED on December 12, 2014
Builders of a certain age — say, those older than about 55 or 60 — started their careers at a time when no one talked about air leakage or air barriers. Back in the early 1970s, even engineers were ignorant about air leakage in buildings, because the basic research hadn't been done yet.
Times have changed, and most residential building codes now require builders to include details designed to reduce air leakage. Today's young carpenters are working on job sites where air barriers matter.
Q. What materials make good air barriers?
A. A wide variety of materials make good air barriers, including poured concrete, glass, drywall, rigid foam insulation, plywood, and peel-and-stick rubber membrane. (Note that evidence is increasing that OSB is not an air barrier; for more information on this issue, see Is OSB Airtight?)
Although air can't leak through these materials, it can definitely leak at the edges or seams of these materials. When these materials are used to form an air barrier for your home, additional materials such as tape, gaskets, or caulk may be required to be sure seams and edges don't leak.
To make a good air barrier, a material not only needs to stop air flow; it also needs to be relatively rigid and durable. If you want to determine whether a material is an air barrier, hold a piece of the material up to your mouth and blow. If you can blow air through it, it's not an air barrier.
Engineers distinguish between air barrier materials (drywall, for example), air barrier assemblies (for example, plywood with taped seams attached to wall framing), and air barrier systems (all of the materials and assemblies that make up a building's air barrier).
Weekly Newsletter
Get building science and energy efficiency advice, plus special offers, in your inbox.
This article is only available to GBA Prime Members
Sign up for a free trial and get instant access to this article as well as GBA's complete library of premium articles and construction details.
Start Free Trial
Already a member? Log in