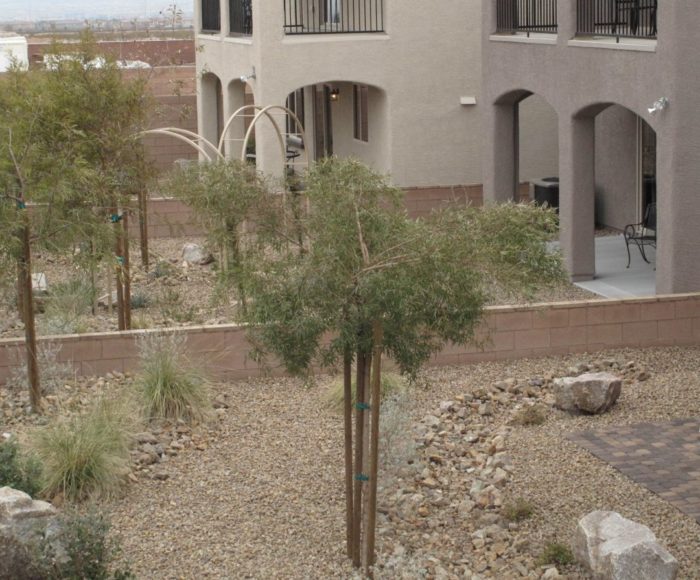 A proposed point system for rating the sustainability of landscape plans
NEW YORK, NY — Efforts are underway to create a system to rate the sustainability of gardens and landscaping plans. Three organizations — the American Society of Landscape Architects, the Lady Bird Johnson Wildflower Center, and the United States Botanic Garden — have joined forces to create voluntary national guidelines and performance benchmarks for sustainable landscape designs.
Dubbed the Sustainable Sites Initiative, the project has produced a 179-page report with a draft of the proposed guidelines. According to the New York Times, the report "includes a point system for rating a landscape, much like the Leadership in Energy and Environmental Design (LEED) Green Building Rating System, which rates the sustainability of buildings." The draft proposal "goes into detail, specifying the kinds of plants, for example, that can be used to cleanse a disturbed wetland; how trees can be used to shade a building, protect it from wind, prevent erosion and clean the air; and what kind of plantings enhance mental health, draw people outside the building and even engage them in tending the landscape."
Ray Mims, the United States Botanic Garden's conservation horticulturist, is one of the experts leading the Sustainable Sites Initiative. "We want to make sure that you look at the soil, the vegetation, the hydrology, so that you are improving — or certainly not harming — the natural ecosystem," Mims told the New York Times. "We're hoping that it will be incorporated into LEED in 2011."
To learn more, visit the Sustainable Sites Initiative Web site at http://sustainablesites.org.
Weekly Newsletter
Get building science and energy efficiency advice, plus special offers, in your inbox.