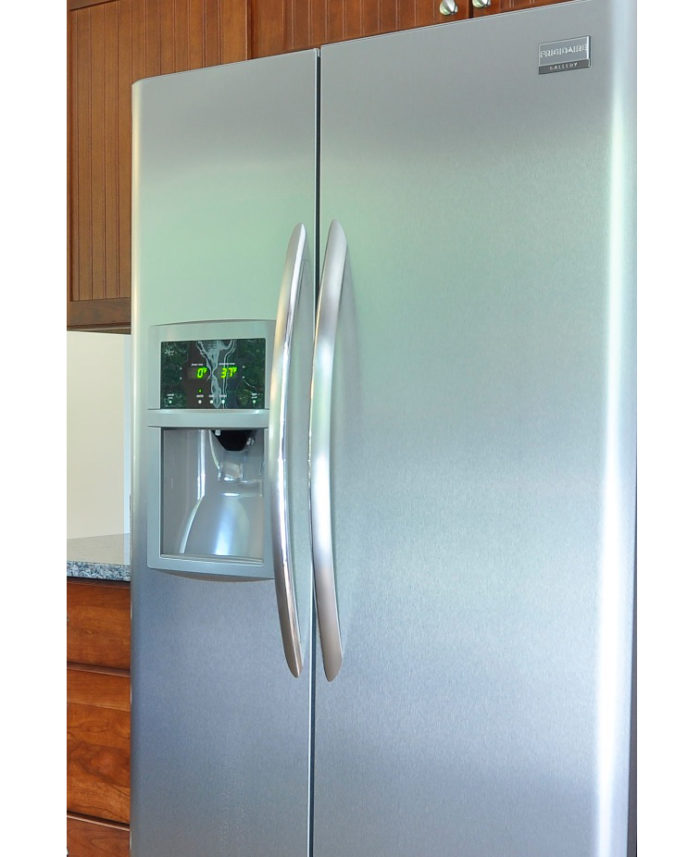 The Oak Ridge National Laboratory and Whirlpool are at work on a more efficient refrigerator that could reduce average energy use by as much as 40 percent, a report published at R&D said.
The lab said that researchers are banking on an oil-free "Wisemotion" linear compressor manufactured by Embraco along with other technologies and materials to bring down energy consumption to less than 1 kilowatt hour per day.
By comparison, refrigerators manufactured during the 1970s used between 4 and 5 kWh per day, and today's models average about 1.5 kWh per day.
With electricity at an average cost of about 12.5 cents per kWh in the U.S., that would save a family about $26 a year, not a huge sum. But collectively, the energy savings are very large.
"If every refrigerator in the U.S. were replaced with the advanced refrigerator design, the projected primary energy savings would be 0.56 quads per year—the equivalent of 100 million barrels of oil," Ed Vineyard, director of ORNL's Building Technologies Research & Integration Center, said.
The linear compressor is said to reduce energy losses by matching the compressor pumping rate to the cooling load. LG, an appliance manufacturer, already advertises an energy-saving refrigerator with a linear compressor. But the ongoing research and development announced by the lab also covers "associated components," which weren't specified, the report said.
There was no timetable on when the research would produce a market-ready appliance.
Weekly Newsletter
Get building science and energy efficiency advice, plus special offers, in your inbox.