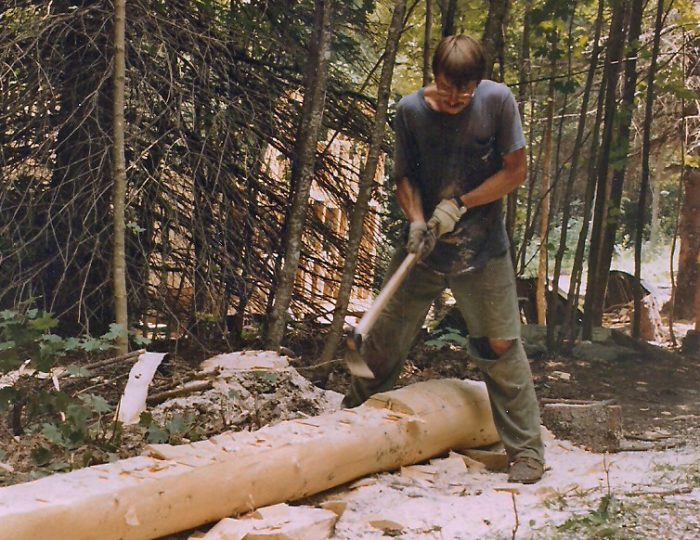 Are you a green builder? If so, you probably care about where your lumber comes from. That said, most green builders don't care enough about where their lumber comes from to change their buying habits.
Caring about where our lumber (or food) comes from makes life complicated, expensive, and in some cases depressing. The sad fact is that global capitalism allows the rapacious seizure of our planet's resources, and many industries, including fishing, forestry, and mining, are coming up against limits to the earth's ability to tolerate our depredations. While that may not be obvious when you're loading 2x4s onto your cart at Home Depot, it's true. It's time to change our behavior.
I live in the woods. Every year, I cut down a few trees. Some are used for firewood; some have been used to make tool handles or furniture; and some to transform into lumber for buildings I've raised. I live on a parcel of 30 acres, and have been cutting trees here for over 49 years. When I moved here, many sections of the parcel had small-diameter trees. These woods now resemble a mature forest, with a healthy mixture of impressive sugar maple, red maple, ash, white birch, yellow birch, cherry, poplar, apple, hop hornbeam, spruce, balsam fir, and cedar.
While many of the world's forest parcels are healthy, the global perspective is rather bleak. According to one source, the planet is losing 32 million acres of forest annually—about 60 acres per minute.
Different approaches to forestry
Most foresters are trained professionals with university degrees; I'm certainly not a forester. Some logging practices endorsed by foresters—including limited clearcuts in certain ecosystems—look bad to untrained observers, but mimic natural events that contribute to a healthy forest. So casual observers need to be…
Weekly Newsletter
Get building science and energy efficiency advice, plus special offers, in your inbox.
This article is only available to GBA Prime Members
Sign up for a free trial and get instant access to this article as well as GBA's complete library of premium articles and construction details.
Start Free Trial
Already a member? Log in