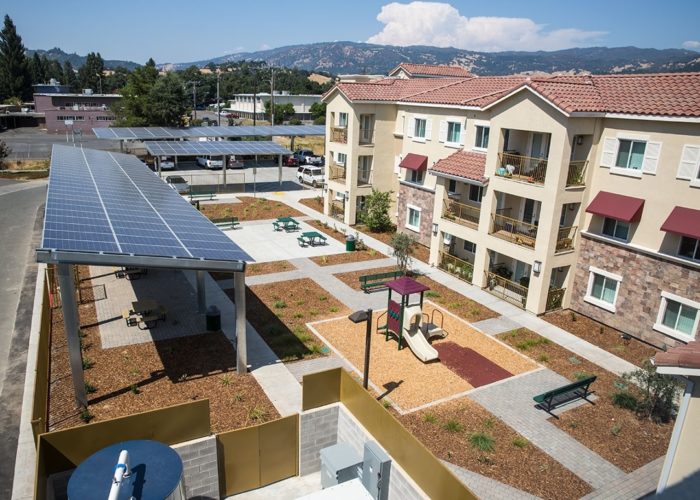 Here in the U.S., it's hard to generalize about residential new construction standards. In parts of Massachusetts and California, many residential builders pay close attention to air sealing details, and the use of blower doors is common. Meanwhile, in Kansas and Wyoming, few builders pay much attention to air sealing.
These disparities are due to a variety of factors. But the most important explanation concerns differences in regulations. Massachusetts and California have stricter building codes, and do a better job of enforcing those codes, than Kansas and Wyoming.
To achieve their energy-efficiency goals, states like Massachusetts and California use both carrots and sticks: regulators offer incentives for good practices while making bad practices illegal.
The American Council for an Energy-Efficient Economy (ACEEE) highlights how states address energy efficiency by publishing an annual report called the "State Energy Efficiency Scorecard." According to its most recent report, the four states at the top of the list are Massachusetts, California, Rhode Island, and Vermont. The four states at the bottom of the list are Kansas, Wyoming, South Dakota, and North Dakota.
California is a leader
California has done an excellent job of implementing policies that encourage energy efficiency:
According to most analysts, California's carrot-and-stick approach — a mixture of subsidies and regulations encouraging energy efficiency — explain why the increase in per…
Weekly Newsletter
Get building science and energy efficiency advice, plus special offers, in your inbox.
This article is only available to GBA Prime Members
Sign up for a free trial and get instant access to this article as well as GBA's complete library of premium articles and construction details.
Start Free Trial
Already a member? Log in