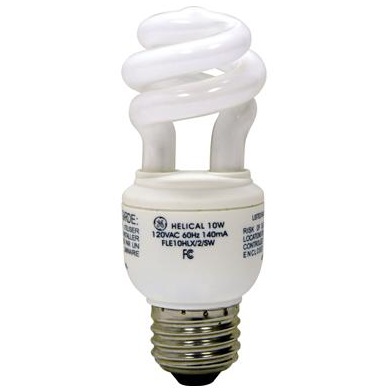 Declaring that the federal government has no right to tell Americans what kind of light bulbs to use in their homes, Representative Michael Burgess last week offered an amendment to a 2012 energy and water spending bill that would withhold funds to enforce a 2007 law requiring increases in the energy efficiency of light bulbs.
As noted in a number of news stories, including an overview of the light bulb controversy published by the New York Times, the provision was approved on a voice vote, and the energy bill itself was approved on a vote of 219 to 196.
While it's hardly certain the amendment will survive a vote in the Senate or the scrutiny of the White House, many House Republicans see it as a demonstration of their resistance to overreaching federal regulation – a talking point for the next election cycle.
An inconvenient provenance
One awkward aspect of this political contortion, though, is that the light-bulb efficiency regulations – which are part of the Energy Independence and Security Act of 2007 – were co-authored by a Republican congressman, Fred Upton, current head of the House Energy and Commerce Committee, and Representative Jane Harman, a California Democrat. Signed into law by President George W. Bush, the bill requires most light bulbs to be 25% to 30% more efficient by 2014 and at least 60% more efficient by 2020.
Democrats say the reversal by Upton, who supports the new amendment, and other Republicans who originally supported the 2007 law shows that the party is pandering to the far right and is playing into the fact that light-bulb efficiency requirements have become a popular point of discussion for conservatives.
But as noted in a recent Miami Herald story on the subject, the economic savings associated with energy-efficient light bulbs may determine the final outcome of this debate. Department of Energy researchers say the efficiency and longevity of the devices could, under the 2007 regulations, save about $6 billion a year by 2015. And with prevailing economic pressures continuing to dog consumers, the demand for incandescent bulbs is expected to decline, regardless of the ongoing political debate.
Weekly Newsletter
Get building science and energy efficiency advice, plus special offers, in your inbox.