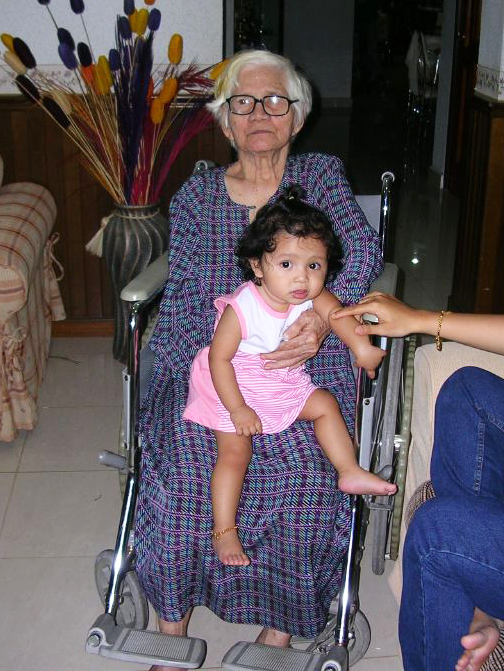 Why are most interior doorways only 30 inches wide? Why are so many doorknobs hard to grip? And why do so many homes have a long stairway between the front door and the bedrooms?
Two typical answers to these questions would be, "because that's the way we've always built houses" and "because these houses meet code." (Those two reasons happen to be pretty weak, by the way.)
We're all getting older, and many of us have family members with special needs. Ideally, the homes we build today will work well for people with a wide range of abilities. Designing buildings that can meet the needs of people with varying abilities is called "universal design."
Most families have members with special needs; for example, my sister-in-law Caryn is blind. Caryn's not a complainer, but I've learned a lot from Caryn about sidewalks. Some sidewalks are easy for blind pedestrians with canes to navigate; others are unsafe. Ideally, sidewalk surfaces should be consistent and predictable, with as few bumps and hard-to-interpret transitions as possible.
People come in all shapes and sizes
Universal design strives to make buildings easy for a wide variety of people to use, including older people and people with disabilities. As much as possible, universal design attempts to meet the needs of people of all ages, sizes, and abilities.
A house that follow universal design principles often aims for "visitability" — including ease of use by friends in wheelchairs — and aims to accommodate owners planning an "aging in place" retirement. A house built to universal design principles should make it easy for the owners to live independently in their home for as long as possible.
Features that fall into the "universal design" category should be usable by a wide variety of people of different sizes and…
Weekly Newsletter
Get building science and energy efficiency advice, plus special offers, in your inbox.
This article is only available to GBA Prime Members
Sign up for a free trial and get instant access to this article as well as GBA's complete library of premium articles and construction details.
Start Free Trial
Already a member? Log in