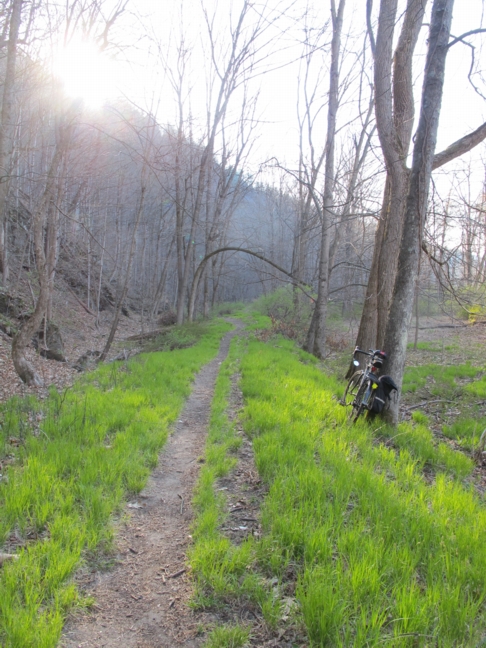 With snow gently falling as the holiday season winds down, I find myself reflecting on the New Year and what we might hope for. World peace of course, and solving the poverty conundrum would be great.
But what about energy and the environment? Here are some thoughts:
We will finally put a value on carbon
In mid-2012, the conservative American Enterprise Institute (AEI) made headlines by sponsoring strategic meetings about the merits of a carbon tax. While not fully embracing the idea, AEI seems to be open to carbon taxes — generating ire among their conservative brethren. Also in 2012, former Republican Congressman Bob Inglis of South Carolina, launched an organization promoting carbon taxes, the Energy and Enterprise Initiative.
I have long favored some form of tax on carbon or nonrenewable energy, rather than the more complex cap-and-trade approach that is being tried in a few places, most notably California. As Al Gore said in his 1992 book, Earth in the Balance, we should tax things we want to discourage, like resource consumption and waste generation, and not tax things we want to encourage, like earnings and savings. With elevated concern about climate change generated by Superstorm Sandy, perhaps 2013 will be the year to finally consider sensible ideas like carbon taxes.
More of us will recognize the connection between resilience and sustainability
Following Superstorm Sandy, some editorials appeared suggesting that New York City suffered more than it needed to because the focus had been on sustainability or green rather than resilience. I couldn't disagree more. I believe that the two are inextricably linked — or at least should be linked. Each benefits the other.
The Resilient Design Institute, the nonprofit organization I created in mid-2012, will be working to strengthen this link between sustainability and resilience throughout 2013. I'm excited about that, as I believe that resilience can be the route to far greater buy-in to green building practices (along with sensible urban planning, ecosystem protection, and support for local food production). By the end of 2013 I'm hoping that resilience will be widely understood and increasingly embraced.
Options will become available for low-interest, long-term loans to finance efficiency improvements
The PACE (property-assessed clean energy) program, when rolled out in a few cities between 2008 and 2010, was touted as a key solution to allow more homeowners to affordably finance energy conservation retrofits and renewable energy installations. Loan payments in PACE programs were able to be paid back as part of a homeowner's property tax bill, and if the house was sold the loan would transfer with the house.
Unfortunately, concern about who's first in line for payment in the event of a default led to opposition to PACE financing by the loan agencies Fannie Mae and Freddie Mac. Normally, property taxes are superior to debt obligations, and there was concern by lenders that PACE could enable home improvement loans owed to municipalities to be repaid before mortgage obligations to lending institutions.
As this issue is being worked out, residential PACE financing is not available in most places, though there are some exceptions. I'm hopeful that 2013 will see PACE financing — or something like it — become commonplace nationwide.
More utility companies will embrace solar power
Critics point out that photovoltaics (PVs) can't replace our conventional power generation options. Indeed, it can't do so alone, but it can be an increasingly important part of a long-term plan to move us toward a carbon-neutral society. Utility companies should look to Green Mountain Power, Vermont's largest utility company, for progressive policies to expand the implementation of solar.
Small-scale, distributed PV systems will play a key role in achieving Vermont's Comprehensive Energy Plan, which calls for a shift to 90% reliance on renewable energy sources by the year 2050. Utility companies will play a key role in getting us there.
Leaving the car at home will become cool
Of all the challenges we face in transitioning to a low-energy, low-carbon future, none will be harder than reducing our addiction to the gasoline-powered automobile. One solution to this dependence will be electric and plug-in-hybrid electric vehicles with distributed PV systems charging those car batteries. But we can also make tremendous strides by more actively embracing non-automobile transportation options.
Public transit needs to be a key part of this. Light rail is an option where population density justifies the huge investment. A far-less-costly system, bus rapid transit, was developed in Curitiba, Brazil in the early 1970s and allows low-cost buses to function more like light rail, with passengers quickly boarding from platforms at the floor level of the bus having pre-paid their fares. More than a dozen cities in the U.S. have put bus rapid transit systems in place, and many others are on the drawing boards.
In rural areas like much of Vermont, public transit can consist of smaller buses that travel the major routes on a regular schedule. Making these rural bus systems more viable may depend on increased frequency and employers helping to subsidize the cost.
Making our communities more accessible to pedestrians and bicyclists is also part of the answer. We need to implement traffic-calming measures and build bicycle paths and safer bike lanes on our streets. In my own community, for example, the new West River Trail that extends from the Marina Restaurant in Brattleboro to Rice Farm Road in Dummerston, provides a nice alternative for bicycle commuters in good weather. Maybe 2013 can put us on the path to a future that moves beyond the standard automobile.
Alex is founder of BuildingGreen, Inc. and executive editor of Environmental Building News. In 2012 he founded the Resilient Design Institute. To keep up with Alex's latest articles and musings, you can sign up for his Twitter feed.
Weekly Newsletter
Get building science and energy efficiency advice, plus special offers, in your inbox.