On site solar vs offsite solar contract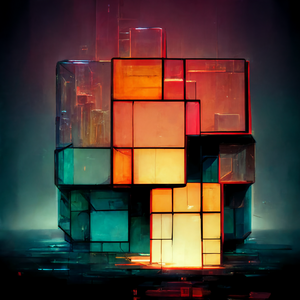 A friend writes:
"Unless you're off grid–not connected to the utility in any way–it is the exact same thing to put a solar system on your own roof as it is to buy from one in another location. There is literally no difference electrically, financially, environmentally. In both cases, you're really buying Net Metering Credits to offset your utility bill. In neither case are you buying or necessarily receiving power directly from those solar panels.
A solar site performs best when the full arc of the sun throughout the day can reach the panels. A little shading here or there has a big impact. Unless you're planning on way more tree removal than I believe you are, it will be difficult to site panels on your roof or property.
Whether you put panels on your house or buy from an offsite project, the financing is similar. You can pay outright up front for the equipment, or you can commit to purchase Credits from a third party company that is paying for, building, owning, and operating the project for a set period of time (often pretty long, like 10+ yrs, but this is changing to shorter terms as we speak). In the latter, you have no capital outlay, but you don't save as much over time bc the guy who pays for everything needs to get paid back and make money.
The only thing I can see that might be important to you for siting panels on your land is the various building rating schemes seem to be remarkably short-sighted and ill-informed on energy generation. For instance, the Passive House people only credit on-site generation. This is remarkably stupid. Truly aggressively stupid. Again, the only way one can know that the solar energy produced from panels on one's roof is if the site is completely off-grid (sorta closed-loop, if you will). If the ratings/designations are important for your purposes, then you will need to find a way to build solar on the site. If not, you can get literally the exact same benefit and make the exact same reduction in environmental footprint buying from a project located anywhere in the utility zone."
Any thoughts?