Second Floor Deck Waterproofing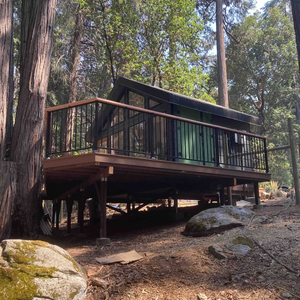 We have framed a second floor deck above a patio out of beautiful locally sawn cedar joists and as per usual, it is framed level.  The client has now requested the deck to be waterproof as they would like to have a covered patio space for the winter months.  
Does anyone have any recomendations for bladder systems, or even some more custom ideas for coverage and drainage?  I would'nt be opposed to building some type of drainage system in between the bays which would drain to a gutter of some sort at the outer girder and posts.