Sourcing Triple-Glazed Insulated Glass Units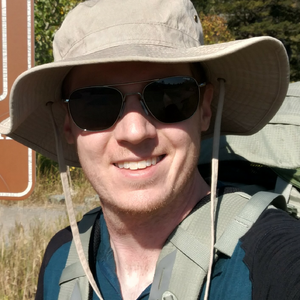 I know there's a lot of threads on sources for triple pane *windows*, but what I'm looking for are just the insulated glass units.  We've got a large window (~11'10" x 6'4″, divided into 12 panes) that's basically a site-built wood frame (1950s).  It's the only window I haven't replaced in the house, but the wood is degrading and it's all lead paint so the plan is to build up a replacement.  We've strengthened around the window, so it's not very structural at this point, but we like the aesthetic of it so we basically want to build a new frame and install some IGUs that match the performance of what we've done in the rest of the house (if not better, given the large glass area.)  I'm looking at a site-built wood frame and a hardware & seal system from Stabalux (https://www.stabalux.com/en/curtain-wall-roof-glazing-timber/stabalux-h/) that supports up to 2.5″ thick IGUs, but I obviously can't fully spec / quote that system until I know thickness , weight, and required sightline coverage of the IGU — but I'm having trouble finding a source for triple-pane IGUs.
– Cardinal, the "big boys", appears to only sell to window manufacturers
– After a month of back and forth with Alpen, I was just told that they only sell to "certified glaziers".
– When I search for "glaziers" in my area (around Cleveland, OH), I get either auto-glass replacement companies or standard residential window replacement companies (ie Pella, Universal Windows Direct, Bob's Budget Vinyl Windows (the last one I might have made up 😉 ))
– I do have a call scheduled with Litezone on Monday, we'll see how that goes.  However, them (and Alpen for that matter) are both using suspended film technology, which has less of a proven track record than regular glass. Litezone also doesn't do argon fill (and touts it as a benefit that performance won't degrade over time because there's no argon to leak out — fair, but isn't that just another way of saying you aren't good at making reliable seals?)
So, does anyone have an idea on where to source quality triple-pane IGUs?