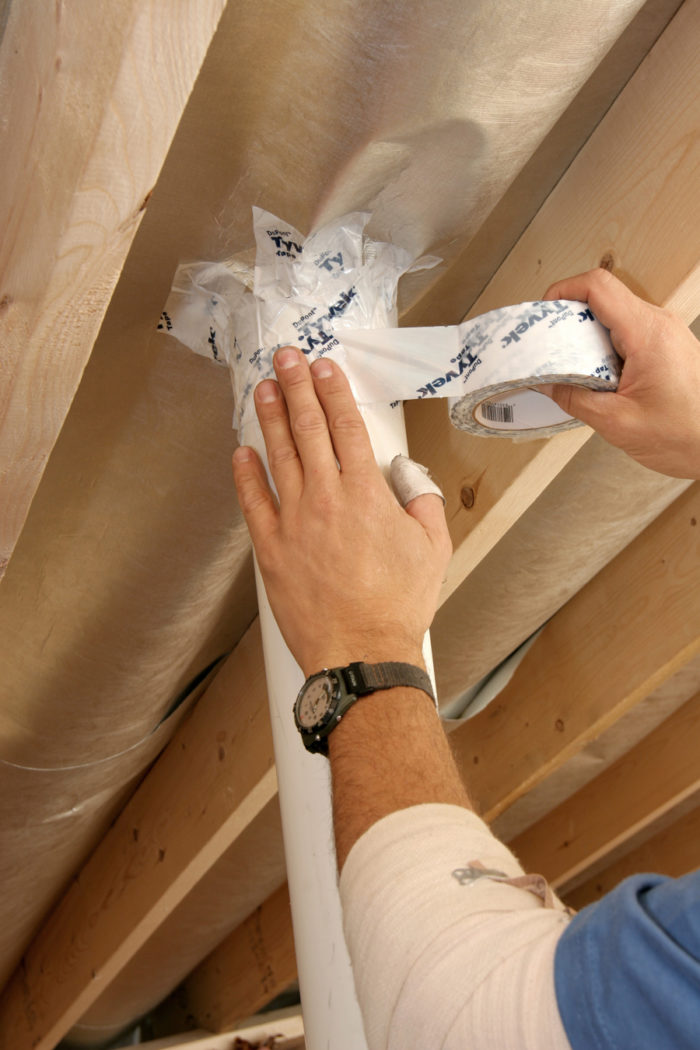 UPDATED March 8, 2013
After this article was published, Martin Holladay conducted a test of eleven air-sealing tapes on a variety of materials. To read the results of Holladay's testing, see Backyard Tape Test and Return to the Backyard Tape Test.
It's hard to create a tight air barrier without using tapes, gaskets, caulk, or spray foam. In this blog, I'll look at two of these categories — tapes and gaskets. I'll be focusing on air-sealing products, so I'll ignore flexible flashing tapes used for waterproofing. (I'll address duct sealing in a future blog.)
[Author's note: since this blog was originally published, two U.S. distributors have begun selling high-quality European construction tapes. While these tapes tend to cost more than tapes from U.S. manufacturers, most builders who have tried them have been impressed with their performance. Moreover, European tape manufacturers (unlike U.S. manufacturers) offer tapes that are vapor-permeable. The two distributors are Small Planet Workshop of Olympia, Washington (distributor of several types of Siga tape, including Corvum, Rissan, Sicrall, and Wigluv tapes) and Four Seven Five of Brooklyn, New York (distributor of Contega tape, Tescon tape, Unitape, Rapidcell tape, and Budax Top tape).]
I'd like this blog to be a work in progress, so I strongly urge readers to post information on products that work well.
A multitude of tapes
To limit air leakage, builders use tapes to seal the seams of a variety of membranes and buildings products, including housewrap, polyethylene, OSB, and plywood. Tapes are also used to seal duct seams, to seal leaks around penetrations through air barriers — for example, to seal around plumbing vents — and to seal sheet goods to a variety of materials, including concrete.
Needless to say, no single tape works well in each of these…
Weekly Newsletter
Get building science and energy efficiency advice, plus special offers, in your inbox.
This article is only available to GBA Prime Members
Sign up for a free trial and get instant access to this article as well as GBA's complete library of premium articles and construction details.
Start Free Trial
Already a member? Log in