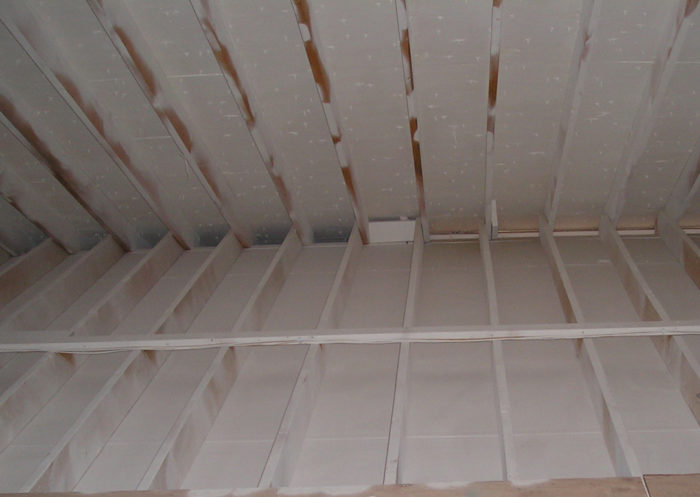 There is no such thing as "insulating" paint, as I noted in an earlier blog. However, that fact hasn't stopped paint dealers from promoting these worthless high-priced coatings to gullible customers.
One former distributor of "insulating" paint is Alton King of Longmeadow, Mass. After setting up a company called Energy & Conservation Management Inc., King became a distributor of Super Therm, a paint manufactured by Superior Products International. The manufacturer claims that Super Therm (also spelled "Supertherm") has an "R-19 equivalent rating" and "provides the same protection as 6 inches of fiberglass."
The manufacturer of Super Therm has been making outlandish claims for years. Back in March 2004, I wrote an article for Energy Design Update, "R-Value Scofflaws," debunking a claim by Superior Products International that Super Therm "provides R-19 in 7 mil thickness."
Although the claim that a coat of Super Therm paint is equivalent to R-19 insulation is clearly false, Alton King apparently believed it. In fact, King was such a believer in the insulating value of Super Therm that he decided to use the paint to insulate his own home.
Alton King builds his dream home
In January 2001, King hired Richard McCullough to build him a new 7,291-square-foot home at 49 Memery Lane in Longmeadow, Mass. After the house was completed, the town assessed the home at $1,060,300.
The builder hired a subcontractor, Paul Tetro of Dee Service, to design and install the home's HVAC system. Tetro was given plans showing a house with conventional fiberglass insulation. After performing a Manual J calculation, Tetro designed a hydro-air heating system — that is, a system using a boiler that sends hot water to a heat-exchange coil in the air handler. Space heat is distributed through ductwork. The system included a natural gas boiler rated at 183,000 Btu/h (net).
On the REScheck form…
Weekly Newsletter
Get building science and energy efficiency advice, plus special offers, in your inbox.
This article is only available to GBA Prime Members
Sign up for a free trial and get instant access to this article as well as GBA's complete library of premium articles and construction details.
Start Free Trial
Already a member? Log in