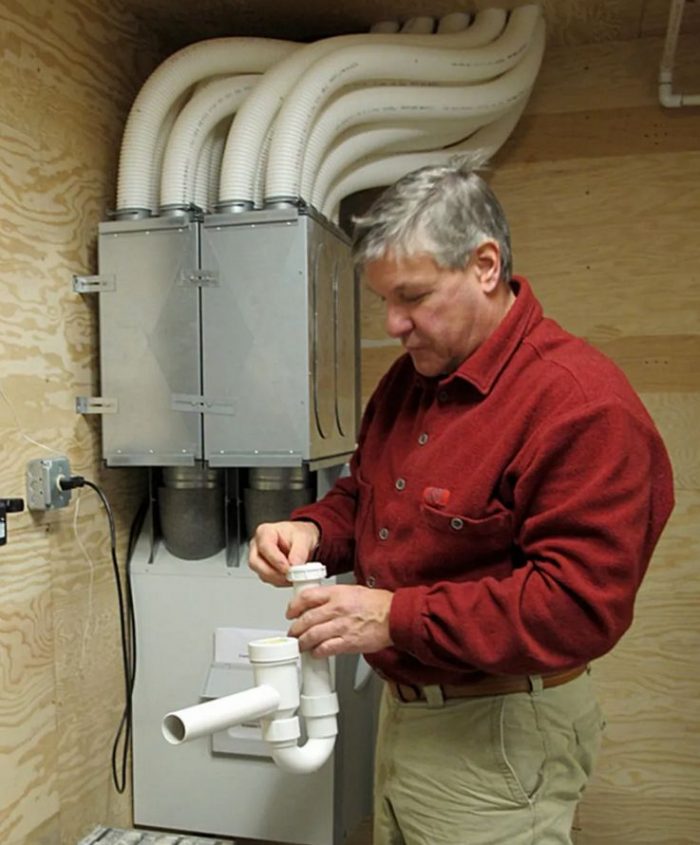 A code-minimum house is usually built from simple, relatively inexpensive components. In most of the U.S., that means components like 2×4 studs, OSB sheathing, Typar housewrap, double-glazed vinyl windows, Therma-tru doors, asphalt shingle roofing, and fiberglass insulation, for example. But if you are interested in high-performance homes, you'll soon discover that some builders are spending a lot of money for high-quality building components.
Are these expensive building components—things like 2×6 or 2×8 studs, Zip-R sheathing, European air barrier membranes, triple-glazed windows, Passivhaus doors, metal roofing, spray polyurethane foam insulation, and Zehnder HRVs—worth the investment?
It's a good question. Let's see if we can come up with a few ways to try to answer it.
Prices have gone nuts
Any attempt to analyze this question has to assume that prices are stable. They're not, and that complicates any attempt at analysis. If you delay the purchase of a certain building component for a few months, you may find that the price has risen 25%, changing the basis of your calculations. If you have your heart set on certain components manufactured in Germany, shipping delays may sink your dream.
So I'll begin this discussion with a plea for readers to suspend their disbelief. Imagine a world where prices are stable, supply chains work, and the annual inflation rate hovers at about 2%. After we finish this fantasy analysis, we can close our storybook and provide real-world advice.
How big is your budget?
Every construction project has a budget. These days, most budgets are strained—so it's harder than ever to justify expensive upgrades for building components.
If you are among the lucky few who can build a house to the highest standards of quality without regard to price, you will probably be tempted to specify the best possible…
Weekly Newsletter
Get building science and energy efficiency advice, plus special offers, in your inbox.
This article is only available to GBA Prime Members
Sign up for a free trial and get instant access to this article as well as GBA's complete library of premium articles and construction details.
Start Free Trial
Already a member? Log in