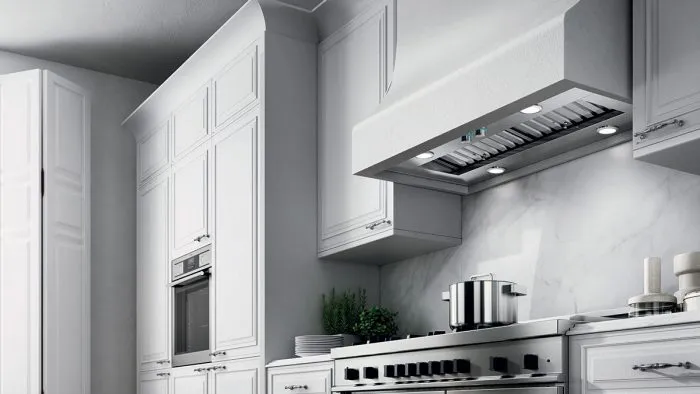 The modern range hood has become more than a mechanism for removing cooking odors. It is an integral part of a home's indoor air quality (IAQ) system, serving various purposes including hygiene, safety, and decor. A high-quality hood will trap grease to keep the kitchen clean, exhaust excess heat, and keep indoor humidity levels in check while removing indoor air pollution caused by cooking, as well as those household cleaners commonly stored under the kitchen sink.
Outside vent vs. recirculation
An effective ventilation system exhausts stale indoor air to the outside (which means makeup air is critical but here the concentration is on the exhaust system only). A recirculation fan may filter grease and odors but not remove humidity and chemical pollutants. "If an outside ducted range hood is impractical, consider supplementing the range hood with a central ventilator similar to a bath fan that does vent to the outdoors," advises James Lyon, PE.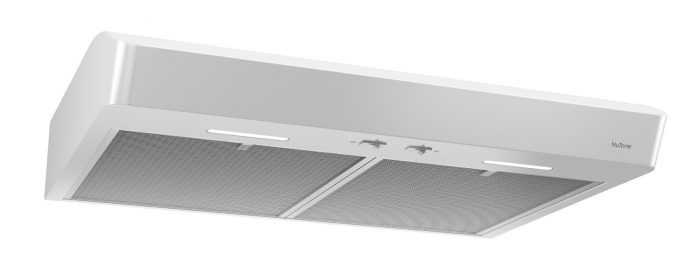 When installing an outdoor-venting hood, ensure the ducting system uses a solid, galvanized steel pipe of a diameter equal to the hood port. A narrower duct will choke off the hood, reducing its aspiration capacity. A wider vent may seem like an upgrade but it may reduce air velocity, resulting in grease deposits along the pipe, says Lyon. The duct should follow a direct path to the exterior, avoiding…
Weekly Newsletter
Get building science and energy efficiency advice, plus special offers, in your inbox.
This article is only available to GBA Prime Members
Sign up for a free trial and get instant access to this article as well as GBA's complete library of premium articles and construction details.
Start Free Trial
Already a member? Log in