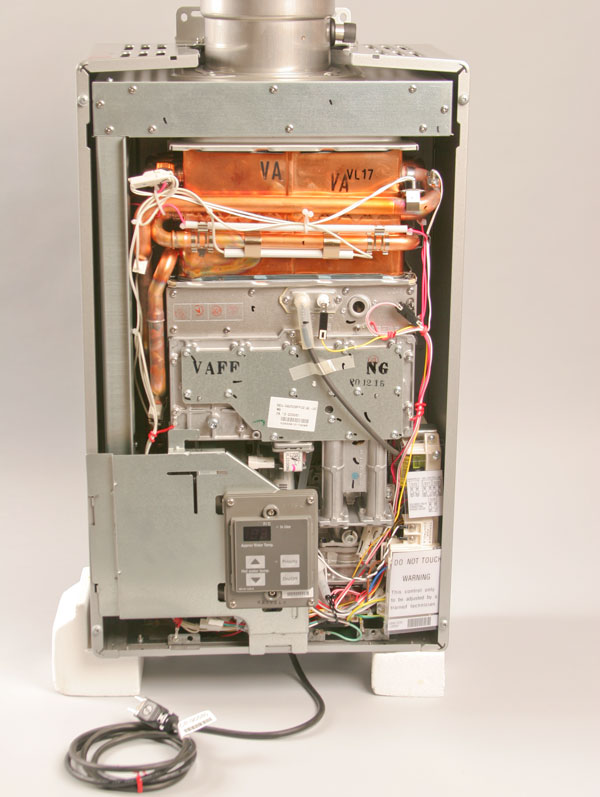 Tankless water heaters have one advantage over conventional storage units: no standby losses. Instead of keeping water hot around the clock, regardless of whether it's actually needed, tankless units heat water only when a tap or an appliance is turned on. By rights, this should mean lower energy consumption, a decidedly green advantage.
But, as Ed Welch asks in a Q&A post, where are the savings when he can't get his kids out of the shower? "I know we waste more water, as a result waste more energy heating that water," he writes. "And the kids are not even teenagers yet!"
In addition to arguing the merits of tankless vs. tank heaters, Green Building Advisor readers had plenty of suggestions on the most economical ways of heating water and how to reduce consumption.
Pros and cons of tankless heaters
Welch writes that according to the Department of Energy, a tankless heater should save between $100 and $150 per year when compared to an Energy Star storage heater. But, he adds, the savings aren't significant and they probably don't factor in the long-shower problem. Moreover, tankless units cost two or three times as much as the best storage units, require a stainless steel flue, are difficult to install and cost more to maintain.
You got it, answers Robert Riversong. "You're quite right that the super-sized burners on high-volume tankless heaters make no ecological sense," he says. In addition to high initial costs and higher maintenance costs, Riversong adds, hard water can leave mineral deposits in the heat-transfer coils, which may force the purchase of a water softener.
Yes, says Michael Chandler, a builder in Chapel Hill, NC, on-demand hot water heaters are "more of a luxury than an energy conserving solution," but keep in mind that…
Weekly Newsletter
Get building science and energy efficiency advice, plus special offers, in your inbox.
This article is only available to GBA Prime Members
Sign up for a free trial and get instant access to this article as well as GBA's complete library of premium articles and construction details.
Start Free Trial
Already a member? Log in