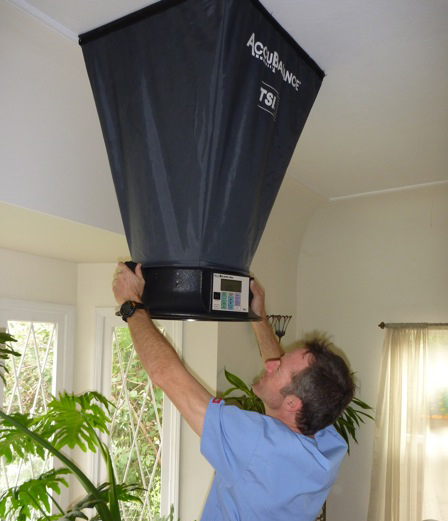 When researchers look at the effectiveness of ventilation systems installed in new homes, what do they find? To some extent, the answer depends on what area of the country you're talking about, but we can safely report that:
In many cases, ventilation systems haven't been properly installed.
In most cases, ventilation systems haven't been commissioned, so airflow rates haven't been measured.
In many cases, occupants don't understand how to turn their systems on and off.
In many cases, occupants have disabled their ventilation systems, either wittingly or unwittingly.
Let's look three recent field studies: one in Washington, one in Florida, and one in California.
The 2014 Washington study
In 2014, six researchers — David Hales, Ken Eklund, Rick Kunkle, Michael Lubliner, Adria Banks, and Charlie Stevens — performed a field study of ventilation systems in 29 homes in the Pacific Northwest. Their report, "A Field Study of Ventilation System Effectiveness in Low Air Leakage Residences," is available online.
The systems were pre-screened. The ventilation researchers only included systems that were able to meet the requirements of the ASHRAE 62.2 standard. So right off the bat, a lot of ventilation systems were excluded, simply because they weren't properly designed or installed.
The 29 homes included a variety of systems, including exhaust-only systems, central-fan-integrated supply ventilation systems, HRV systems, and ERV systems.
Here's a key finding of the study: Most of the occupants of these homes didn't know how to operate or maintain their ventilation system.
The researchers wrote, "The fact that over 90% of the occupants were satisfied with their system performance and indoor air quality even though over half of them did not have enough knowledge to operate or maintain the system is troubling, especially where the lack of knowledge correlates with unresolved operation and maintenance issues found…
Weekly Newsletter
Get building science and energy efficiency advice, plus special offers, in your inbox.
This article is only available to GBA Prime Members
Sign up for a free trial and get instant access to this article as well as GBA's complete library of premium articles and construction details.
Start Free Trial
Already a member? Log in