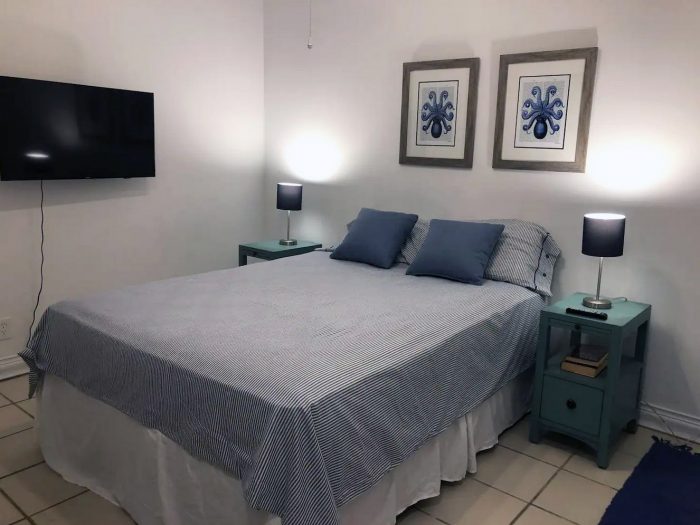 If you're the owner of an older apartment building, how do you count the number of bedrooms in each apartment? Maybe you want to advertise that you have a three-bedroom apartment for rent—but one of the "bedrooms" is a windowless walk-in closet or pantry. Can you do that?
No, you can't. According to Section R310 of the International Building Code (and most other building codes), every bedroom needs an operable window that can act as a second means of egress during an emergency—so landlords can't count windowless rooms as bedrooms.
Egress window requirements
Here is a summary of IRC requirements for emergency egress windows:
At least one emergency egress window is required in any bedroom, any basement that has been turned into a habitable space, and any habitable attic.
To meet emergency egress requirements, a window:
Needs to be operable (not fixed).
When opened, needs to have an opening that begins no higher than 44 inches above the flooring.
Needs to have an opening that is at least 20 inches wide.
Needs to have an opening that is at least 24 inches high.
Needs to have an opening that measures at least 5.7 square feet (unless the window is located on the ground floor, in which cast the minimum opening area is 5.0 square feet).
Note that a window that barely meets the minimum width and height requirements is not large enough to meet the minimum area requirement.
What about high-rise buildings?
If you've ever stayed on the 15th floor of a high-rise hotel, you've probably noticed that your bedroom window doesn't open, for obvious safety reasons. It's legal, in most cases, to omit an egress window in bedrooms in high-rise buildings—but only because the building includes fire-safety features (for example, sprinklers, fire alarm systems, and egress stairways) missing from…
Weekly Newsletter
Get building science and energy efficiency advice, plus special offers, in your inbox.
This article is only available to GBA Prime Members
Sign up for a free trial and get instant access to this article as well as GBA's complete library of premium articles and construction details.
Start Free Trial
Already a member? Log in