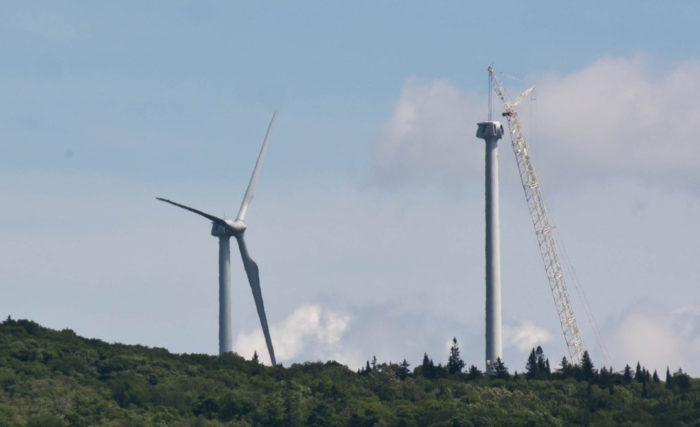 A Connecticut legislative committee has rejected a set of regulations for large-scale wind energy projects, effectively continuing a 2011 ban on turbines and leaving projects in four communities in limbo for the time being, according to a report in The Republican.
Members of the Regulations Review Committee said the rules proposed by the Connecticut Siting Council didn't give enough weight to the concerns of local officials and would make it too easy for developers to skirt regulations with waivers.
The decision has the effect of further delaying projects in Ashford, Union, Colebrook and Prospect, the report said.
The Siting Council was created in 2011 to regulate projects that would have trouble winning approval if left solely to the discretion of local officials. But the ban will on wind farms will continue until the Regulations Review Committee accepts the rules.
Smokestacks or wind turbines?
The Connecticut Conference of Municipalities urged the proposals be rejected, but others were critical of the state's reluctance to permit large-scale wind turbines.
"Travel across Connecticut and you will see power plant smokestacks spewing pollution into the air we breathe in every corner of the state," Environmental Connecticut Executive Director Chris Phelps told The Republican. "Yet wind power opponents are worried about seeing wind turbines spinning in the distance? That's ridiculous."
Weekly Newsletter
Get building science and energy efficiency advice, plus special offers, in your inbox.