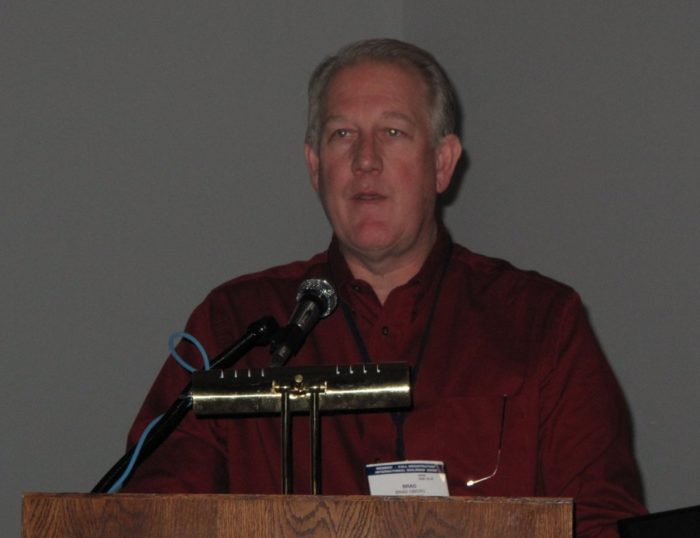 LAS VEGAS, NV — Every year, a new show house — dubbed the New American Home — is built for the annual International Builders' Show. Designed for energy efficiency, this year's New American Home is an 8,500-square-foot Las Vegas mansion with 25 heating and cooling zones, four water heaters, and a swimming pool.
The details of the show home were described in a sparsely attended workshop on the second floor of the Las Vegas convention center by Brad Oberg, chief technology officer at IBACOS, an energy consulting firm in Pittsburgh, Pennsylvania. Oberg was instrumental in refining the design of the home's energy-efficiency features.
Although the home is equipped with a 10-kilowatt photovoltaic array — that is, about $90,000 of PV modules — it nevertheless requires an additional 4,239 kWh of grid-supplied electricity and $2,000 of natural gas per year. "The buyer of this New American House is in the position to buy a large house," explained Oberg. "He bought a large house that uses much less energy than if he had bought a large house from another builder."
Describing the house for Popular Mechanics, reporter Harry Sawyers noted, "In its defense, the house cools itself using 39 percent as much fuel as a comparably sized structure, but using a rough Las Vegas average of $7 per million BTU in natural gas (the national average is $4.90), we estimate that this house consumes close to 300 million BTU in gas per year. At 293 kWh per million BTU, that's getting up past 85,000 kWh per year — three times the average American home's 27,022 annual kWh. Put simply, this house is bloated."
Weekly Newsletter
Get building science and energy efficiency advice, plus special offers, in your inbox.