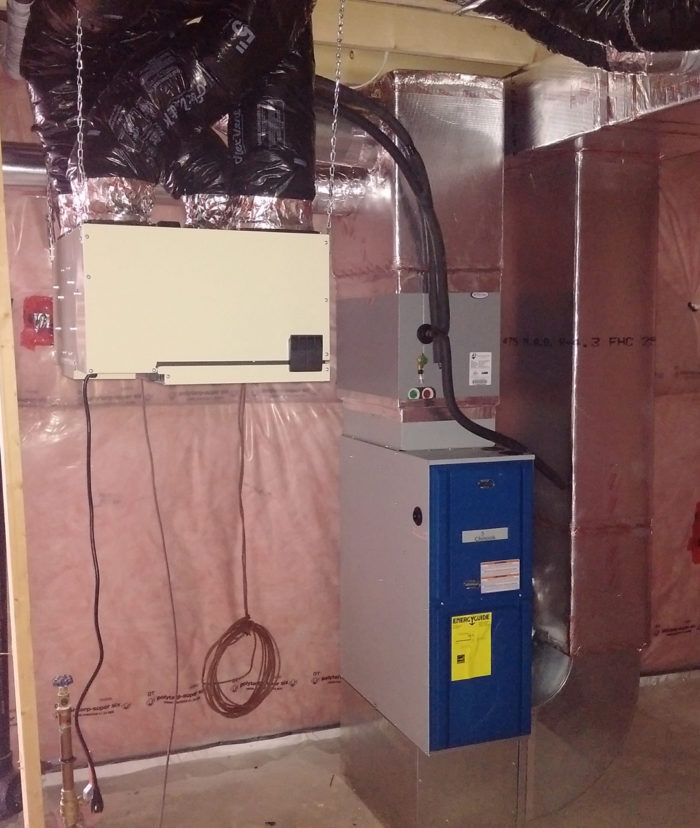 For years, builders of energy-efficient homes have been frustrated by the lack of low-load furnaces. An article I wrote in 2013 about this problem began with this question: "Why are the smallest available American furnaces rated at about 40,000 Btu/h?"
A 40,000 Btu/h furnace is likely to be more than twice the size of what is needed to heat a small energy-efficient home. Many homes in this category have a design heat load of only 12,000 or 15,000 Btu/h.
I once asked John Straube, a professor of building envelope science at the University of Waterloo in Ontario, "With so many builders frustrated by the problem of oversized furnaces, are equipment manufacturers paying any attention?" Straube answered, "Not really. We've talked to Trane, Carrier, Lennox, and we've told them that we want a smaller, cheaper alternative. Their response is always the same: 'No, we're not interested. We are not seeing any demand.'"
Finally, a Canadian company named Dettson Industries has come to the rescue. They have developed a modulating gas-fired furnace, the Dettson Chinook C15-M-V, rated at 15,000 Btu/h. At its low fire rate, the furnace has an output of 6,000 Btu/h.
Compared to an oversized furnace, a right-sized furnace has several advantages. It will have longer operational cycles, which should improve occupant comfort compared to a furnace with short cycling problems, and it should do a better job of keeping the interior temperature at the thermostat setpoint than a furnace that short cycles.
The Dettson Chinook furnace is available in several sizes ranging up to 120,000 Btu/h. Needless to say, lots of furnace manufacturers offer models in the 40,000 Btu/h to 120,000 Btu/h range, so the larger furnaces manufactured by Dettson are nothing special. This article will focus on the two smallest models, the C15-M-V (rated at 15,000…
Weekly Newsletter
Get building science and energy efficiency advice, plus special offers, in your inbox.
This article is only available to GBA Prime Members
Sign up for a free trial and get instant access to this article as well as GBA's complete library of premium articles and construction details.
Start Free Trial
Already a member? Log in