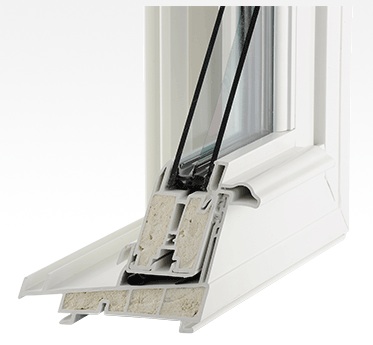 Because they can be expensive but also critical to the comfort and performance of a house, windows tend to be selected and installed carefully, particularly in custom projects aimed at a high level of energy efficiency. What drove the Federal Trade Commission to issue an administrative complaint against five companies that sell windows billed as energy efficient, though, was that they expanded on concepts of comfort and performance to claim, in marketing materials, that installation of their products would produce a certain level of energy savings.
The marketing materials pledged energy savings of anywhere from 35% to 50%, depending on the company, and offered cash-back guarantees on energy bills if the windows failed to produce the advertised savings. Given the huge range of variables that can come into play in energy performance – from geographic location, shading, and building size to insulation systems and the performance of existing windows – the FTC voted to declare the claims deceptive and unscientific.
Exaggerated claims
One researcher who has looked into the question of energy savings from window replacement is Michael Blasnik. "I've looked at a lot of window replacement data," Blasnik said recently at the Building Energy 12 conference in Boston. "I've heard window salespeople say that you can save 50% on your heating bills if you replace all your windows. In fact, the amount of energy saved by replacing all of the windows in a home is generally on the order of 1% to 4% of the heating energy usage."
Exaggerated marketing claims by companies selling replacement windows have exasperated energy experts for decades. "Window replacement has a 200 to 300 year payback period," said Blasnik. "A Wisconsin study found that a lot of the expected energy saving is lost by the reduction of solar gain. Most replacement windows have low-solar-gain glazing, so maybe half the energy saving is gone due to the reduction in solar gain. I tell people, go ahead and replace your windows if you want, but don't expect significant energy savings."
A path to compliance
Late last month, the FTC announced that it had settled charges that the five companies – Gorell Enterprises; Long Fence & Home; Serious Energy; THV Holdings; and Winchester Industries – had made exaggerated and unsupported claims about their ability to lower energy costs.
According to the FTC, "Serious Energy provides its dealers with marketing materials … [that] have included claims such as, 'Guaranteed to reduce your heating and cooling use by up to 49%' … The FTC alleged that Serious Energy's savings claims for the advertised windows were unsubstantiated." The FTC announced that "the settlements prohibit the companies from making these types of deceptive claims."
Valerie Jenkins, vice president of marketing at Serious Energy, which makes the SeriousWindows line, told AdvertisingAge that the company's marketing materials have been changed to address the agency's concerns.
"It's just been about clarifying our message to our consumers," she said. "When you're dealing with an environmental product, some people see drastic changes and some don't. They're just asking us to be more clear, instead of saying you're going to save 'this much' or saying 'you're going to save.'"
Jenkins also posted comments about the company's revised marketing strategy on the Serious Energy blog site.
The FTC notes that its complaint against the five window companies is part of an initiative the agency launched more than 20 years ago to ensure that environmental marketing is truthful. The FTC hosts a Web page, headlined "Environmentally Friendly Products: FTC's Green Guides," that includes links to both general and specific green-product marketing guidelines and enforcement actions.
Weekly Newsletter
Get building science and energy efficiency advice, plus special offers, in your inbox.