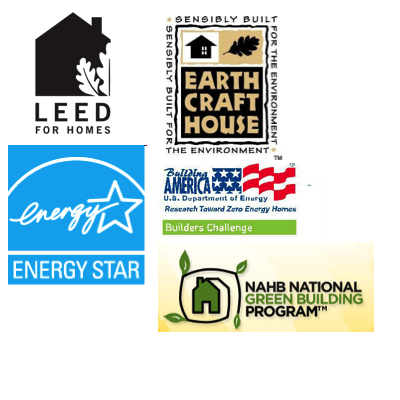 I've been involved with green building certification programs for about 10 years now, starting with my work with Southface and the Greater Atlanta Homebuilders Association in developing the EarthCraft Renovation program. Since then, I have become a HERS rater, an NAHB verifier, a LEED Green Rater, a BPI Building Analyst, an EarthCraft Technical Advisor, a Green Communities Technical Advisor, and a Building America Builders Challenge verifier (I don't think I left anything out). In these various capacities, I have certified many single- and multifamily units under most of these programs and, until recently, felt pretty comfortable managing them and explaining the various—and sometimes conflicting—requirements of each to my clients. While I was aware that there were some changes on the horizon, it seems that the upcoming changes in ENERGY STAR and the ripple effect through other programs have taken myself and most others in the industry somewhat off our games.
What's the schedule?
ENERGY STAR versions 2.5 and 3 have been in the pipeline for a while, and although I have been keeping up with them in theory, I have not yet taken the time to sit down and go through them in detail, nor have I yet taken the two-day required class for raters. The raters I have spoken to who have taken this class seem to be a frustrated bunch, many having only recently entered the industry looking for a new source of income. The general impression is that the new versions will likely lower the number of builders seeking certification—not good news for the rating industry and the thousands of newly trained professionals looking for business opportunities.
I believe it is important to raise the level of performance of our buildings, but the complexity of the new ENERGY STAR, as well as many other certification programs, deserves some reconsideration. LEED for Homes, scheduled for a new version release in late 2012, has not yet shared publicly how the program will relate to ENERGY STAR Version 3, nor has the NAHB Research Center said anything publicly on the subject that I am aware of. EarthCraft House is scheduled to release a new version in March 2011 that will, hopefully, clarify some of the confusion. Right now it is a challenge to know how much work will be involved in certifying future projects, making it hard to provide pricing to potential clients. It's enough to drive a rater crazy.
I don't need any stinking consensus
It seems to always be a big deal that many of these green programs were developed by "consensus," supposedly leading to the best outcome, but I fear that I must disagree with this opinion. We need to only take a look at our dysfunctional legislative bodies to see just how effective (or ineffective) we can be when trying to come to a consensus. When we look at things realistically, there are lots of constituencies involved in green programs, each one having its own goals to work toward, everyone compromising, until we end up with something that ultimately pleases very few people and leaves everyone else feeling slightly abused. I do not come to this opinion from experience; rather, mostly as an outside observer of the various committees assembled to create these standards. I am willing to listen to anyone's opinion to the contrary. While I don't know that there is necessarily any better way to create a program, I don't believe that the consensus model (or muddle) brings us the best product. Rather, it brings us one that offends the smallest number of people.
Eschew obfuscation
One of my favorite pieces of graffiti—"eschew obfuscation," which I translate to "avoid overcomplication"—is something I would like to see all the various and sundry green certification programs take as their mission statements. Unfortunately, "overcomplicated" seems to be the key to most programs. If it's not a long checklist like the National Green Building Standard (NGBS) or EarthCraft House, it's a dense, interpretation-heavy spreadsheet like LEED for Homes. Even ENERGY STAR, which in Version 2 was pretty straightforward, seems to have become obfuscated, at least for the time being, in Version 3.
I'm not sure if there is a better model out there, but I believe, deep down, that there must be a better way. I have always had a theory that compared to a democracy, a benevolent dictatorship (if the dictator was truly benevolent) might be a better system to live under. I get so disgusted by politicians; I think that anyone who aspires to public office should be denied the opportunity. Some as yet unnamed higher power should just appoint people based on merit, with no opportunity for them to decline. I realize that I am being totally delusional, but it's my blog and I can write what I want, and you're reading it anyway.
So why can't we just pick the smartest people, sit them down, and tell them to put together the most effective, simplest, and least expensive green building program? If we pick (or someone from above chooses) the right people, we might end up with something that doesn't continue to drive us crazy. I'm just sayin'.
Weekly Newsletter
Get building science and energy efficiency advice, plus special offers, in your inbox.