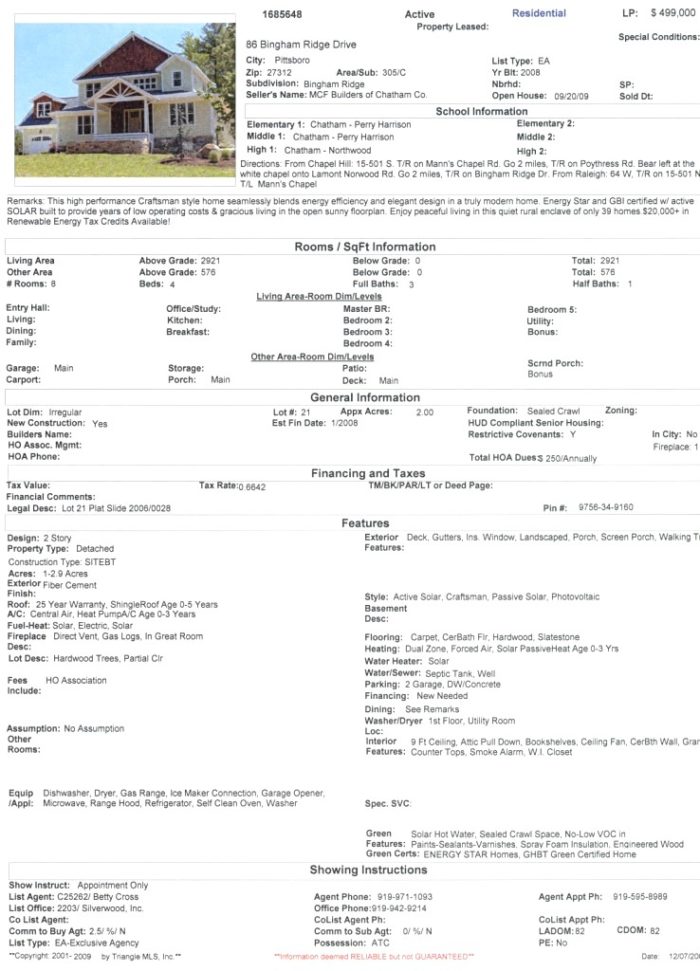 Passive solar designs that include generous amounts of insulation can save homeowners a great deal of money in operating costs over the life of the house. But getting banks to approve loans that reflect somewhat higher construction costs can be a struggle, sometimes forcing builders to dial back their plans and deliver a less efficient house.
This dilemma was at the heart of a question from a green builder and the topic of this week's Q&A Spotlight.
Danny Kelly was trying to build a house that would qualify for a Gold or Emerald rating from the National Green Building Standard. It included upgraded insulation, high performance HVAC, a solar water heater, tight building envelope, and passive solar design — in other words, all the features you'd like to see in a house.
The rub was the appraiser who valued the house for loan purposes. "The appraiser and the bank said they do not give any extra 'credit' for green features," Kelly wrote. "One of the comps they used was over 25 years old, so not even on par with a code house from an energy code perspective… [The] bank does not seem interested in helping much either."
The trouble with finding 'comps'
In setting the value of a house for loan purposes, real estate appraisers conduct field inspections and also must find sales of similar houses in the same area. Those are called comparables, or comps.
Appraisers make adjustments in value based on the age, size, and condition of houses in the same area that have sold recently. It's part number-crunching and part intuition.
"Despite my strong personal feelings, most appraisers' hands are tied by comparable sales in your area," writes GreenCountryHomes, a licensed appraiser. "No green comps, no chance for a realistic appraisal."
GreenCountry says…
Weekly Newsletter
Get building science and energy efficiency advice, plus special offers, in your inbox.
This article is only available to GBA Prime Members
Sign up for a free trial and get instant access to this article as well as GBA's complete library of premium articles and construction details.
Start Free Trial
Already a member? Log in