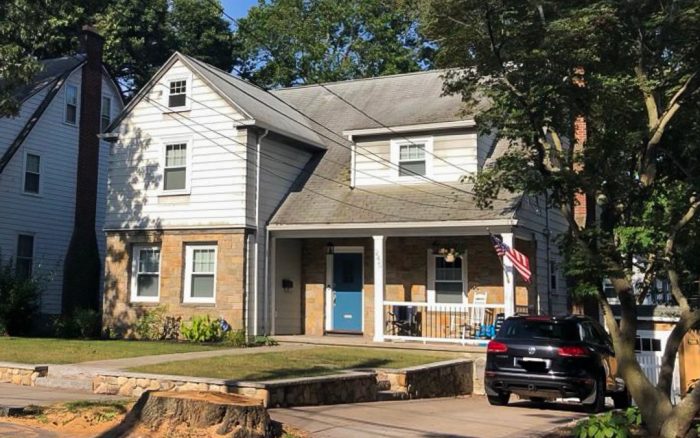 Long icicles hanging from the eaves make for great ski country advertising, but ice dams that form along the lower edges of a roof may lead to damage as melting water backs up and has no place to go but inside the house.
Writing from the Boston, Massachusetts, area, Kevin says in a Q&A post that he is aware of the danger and is looking for ways to eliminate that threat when he puts a new roof on his house.
Although the roof has been shaded until recently, the removal of some nearby trees means the two-story house will be in full sunlight during the day. The front of the house faces west.
"I'm looking to re-roof," Kevin says, "and curious how this might impact my ice damming risk and what precautions or answers I should be looking to get from contractors, i.e. amount of ice+water shield, if needed."
Before the trees were removed, Kevin would occasionally see ice in the front gutter, although the ice did not creep very far up the roof. He also noticed a little ice accumulation in the shadows around the roof dormers.
"Again, never water in the home," he adds, "but occurred under more shady conditions with a lot of snow as well. I probably should have roof raked that area in hindsight."
Does the choice of roof cladding have anything to do with ice dams? That's the question for this Q&A Spotlight.
Solar gain is not the problem
Air leaks and a lack of insulation are the principal causes of ice dams, not the type of roof cladding, writes GBA editor Brian Pontolilo. Nor is the amount of sunlight falling on the roof a major contributor to the problem.
"Solar gain could definitely cause some…
Weekly Newsletter
Get building science and energy efficiency advice, plus special offers, in your inbox.
This article is only available to GBA Prime Members
Sign up for a free trial and get instant access to this article as well as GBA's complete library of premium articles and construction details.
Start Free Trial
Already a member? Log in